Amongst the Speakers for 2022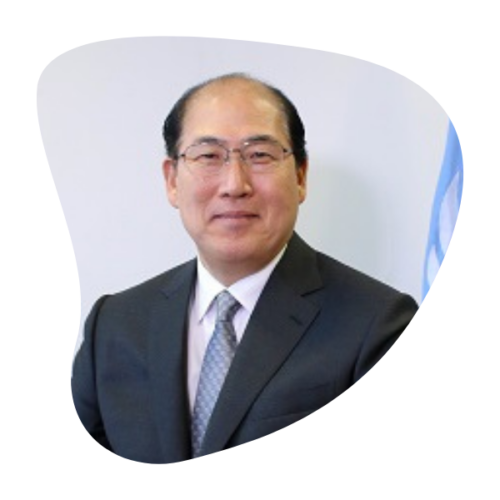 Mr. Lim was born in Masan, Gyeongsangnam-do, in the Republic of Korea. He majored in nautical science at the Korea Maritime and Ocean University (KMOU), Busan, graduating in 1977. He worked on ships as a Korean naval officer and for an international shipping company. He joined the Korea Maritime and Port Administration in 1985, while continuing with further studies at the Graduate School of Administration, Yonsei University, obtaining a Master's Degree in 1990. He then studied maritime administration at the World Maritime University (WMU), graduating with a master's degree. From 1995 he attended a doctoral programme for international law at KMOU, completing course work in 1998.
Mr. Lim began attending IMO meetings as part of the Republic of Korea's delegation in 1986 and he engaged in activities to promote maritime safety through effective implementation of IMO conventions in his country and other IMO Member States in the Asian region. He was elected Chair of IMO's Sub-Committee on Flag State Implementation (FSI - now III) in 2001 and of the Tokyo Memorandum on Port State Control in 2004.
In 2006, Mr. Lim was appointed Director General of the Maritime Safety Bureau of the Ministry of Land, Transport and Maritime Affairs (MLTM) and then as a Senior Maritime Attaché at the Embassy of the Republic of Korea in London and led all IMO work for the Republic of Korea, serving as an Alternate Permanent Representative to IMO up to August 2009. Following that, he was re-appointed Director General for Maritime Safety Bureau (MLTM).
In March 2011, Mr. Lim was appointed Commissioner of the Korean Maritime Safety Tribunal (KMST). In July 2012, he assumed the position of President of Busan Port Authority, until January 2016 when he took up his appointment as Secretary-General of IMO.
https://www.imo.org/en/MediaCentre/SecretaryGeneral/Pages/Biography.aspx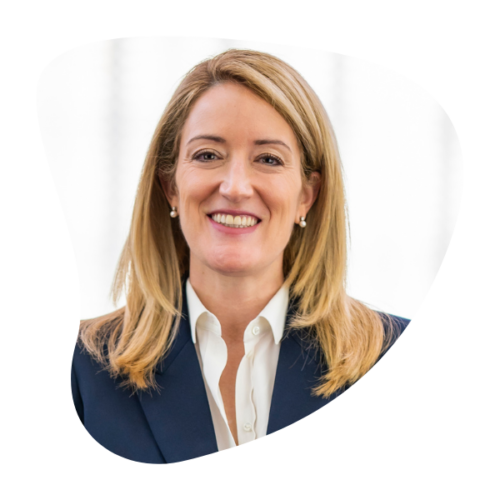 Roberta Metsola was elected President of the European Parliament in January 2022.
She was first elected to the European Parliament in 2013, becoming one of Malta's first female Members of the European Parliament. Metsola was re-elected in 2014 and then again in 2019.
In 2020 she was elected as the First Vice-President of the European Parliament, becoming the first Maltese national to hold the post. She was responsible for the European Parliament's relations with national parliaments and for the Parliament's participation in the interreligious and non-confessional dialogue (Article 17 TFEU).
Within the European Parliament, President Metsola was the EPP Group's Coordinator in the Committee on Civil Liberties, Justice and Home Affairs, between January 2017 and 2020. President Metsola was the Parliament's rapporteur on the European Border and Coastguard Regulation in 2019. She also co-authored the Parliament's own-initiative report on the need to protect journalists in the European Union from Strategic Lawsuits against Public Participation.
Professionally she is a lawyer who has specialised in European law and politics.
Prior to her election as a MEP, President Metsola served within the Permanent Representation of Malta to the European Union and later as the legal advisor to the High Representative of the European Union for Foreign Affairs and Security Policy. In her student years, she campaigned actively for Malta's EU membership, and was active in various organisations, acting as the Secretary-General for the European Democrat Student organisation between 2002-2003.
She completed an Erasmus exchange in France and graduated from the University of Malta and the College of Europe in Bruges.
Born in 1979, Roberta Metsola is married to Ukko Metsola and is the mother of four boys.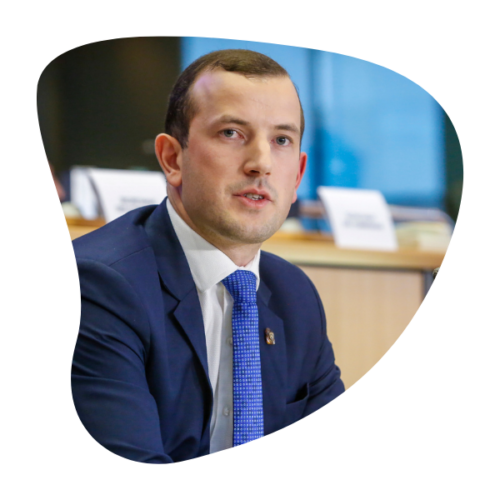 Virginijus Sinkevičius is the present Commissioner for the Environment, Oceans and Fisheries, at the European Commission. Mr Sinkevičius was from 2017 to 2019 Minister of Economy, and before he was leading the Committee of Economy at the Parliament of Lithuania. Mr. Sinkevičius was elected to the Parliament in October 2016. Prior, he was a Team Lead for Regulatory Affairs at Invest Lithuania. Mr. Sinkevičius holds BA in International Relations and Affairs from Aberystwyth University and Master's degree in European International Affairs from Maastricht University.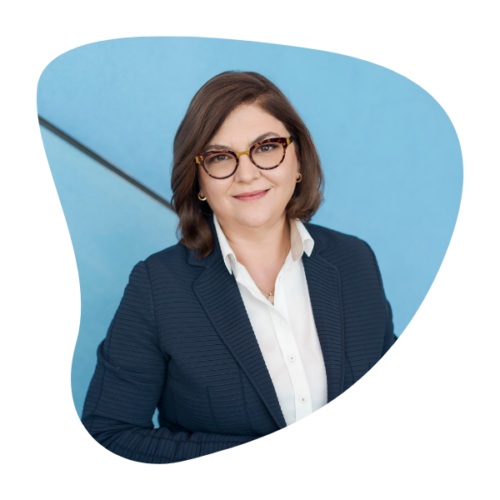 Adina Vălean is the European Commissioner for Transport. Before taking office on December 1st 2019, she was a Member of the European Parliament for 12 years. As an MEP she served as the Chairwoman of ITRE Committee (July-December 2019), Chairwoman of ENVI Committee (2017-2019) and as Vice-President of the European Parliament (2014-2017). She was also a Member of the Romanian Parliament between 2004-2007. Adina Vălean holds a Master degree in European Integration Studies and Security and a bachelor degree in Mathematics.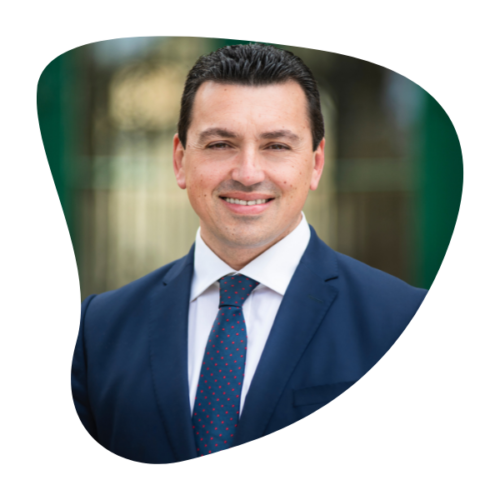 Hon. Aaron Farrugia is Malta's Minister for Transport, Infrastructure and Capital Projects.
He previously served as Minister for the Environment, Climate Change and Planning after serving as Parliamentary Secretary for European Funds and Social Dialogue at the Ministry for European Affairs and Equality.
Farrugia was elected to the House of Representatives of Malta in June, 2017. He is a member of the Foreign Affairs Committee and Head of the Maltese Delegation in the Parliamentary Assembly for the Mediterranean.
Honourable Farrugia has previously served as Deputy Mayor of Ta' Xbiex, Chairman of the Malta Labour Party's progressive think-tank IDEAT, Chairman of the Labour Youth Forum, Education Secretary and Member of both the Administration and the National Executive Committee of the Partit Laburista.
As an economist, Farrugia worked as an Advisor to the Maltese Delegation in the Committee of the Regions and later on as the Chief Executive Officer of the Malta Freeport Corporation. He graduated with an Honours Degree in Finance at the University of Malta in 2002, read a Master of Arts degree in European Politics, Economics and Law in 2005. He graduated as Bachelor of Laws L.L.B. in 2011 and obtained a Doctor of Laws in 2013.
Aaron Farrugia was a visiting lecturer at the Faculty of Economics, Management and Accountancy of the University of Malta, teaching Politics, Political Campaigning, Policies and Governance. Aaron is an alumnus of the U.S. International Visitor Leadership Programme (IVLP, 2012), and was selected as a 40under40 European Young Leader by Friends of Europe in 2017.
He is married to Charmaine Farrugia and they have two daughters, Petra, born in 2012 and Angelica, born in 2018.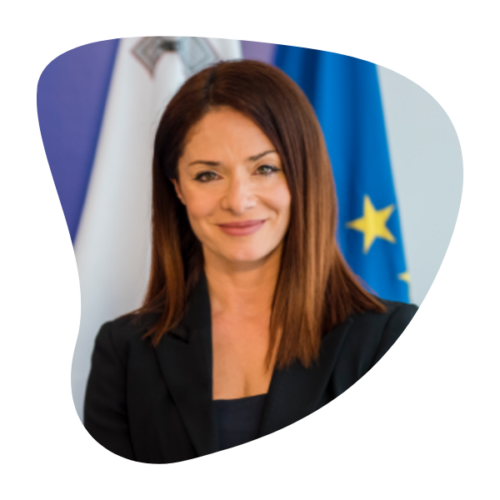 Minister Miriam Dalli is responsible for the Environment, Energy and Enterprise. Minister Dalli has a track record of promoting sustainability and the transition towards clean energy. Her portfolio includes attracting new investments, incentivise sustainability and supporting the green and blue economy. Her mission is to support the government's vision of achieving carbon neutrality by 2050.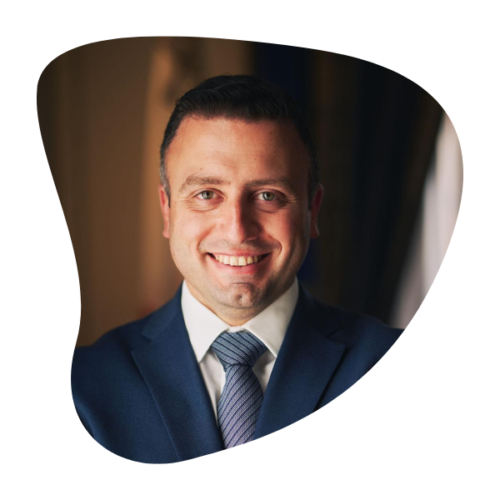 Hon. Clayton Bartolo is Malta's Minister for Tourism. For the past months, he was the Parliamentary Secretary for Financial Services and Digital Economy within the Ministry for Finance. During his 11 month tenure, he got the ball rolling on how Malta can further diversify its economic portfolio by attracting new niches coming from the digital sector. Together with his team, he kickstarted the Government's vision of a Digital Malta.
Hon. Clayton Bartolo started involving himself in politics at the age of 15. He was also the youngest councillor to ever serve in the Mellieħa Local Council and between 2013 and 2017 he served as the Local Council's Deputy Mayor.
Nowadays, Hon. Clayton Bartolo is also a member of the Public Accounts Committee and Public Appointments Committee within the House of Representatives.
Hon. Clayton Bartolo is a certified public accountant and auditor by profession.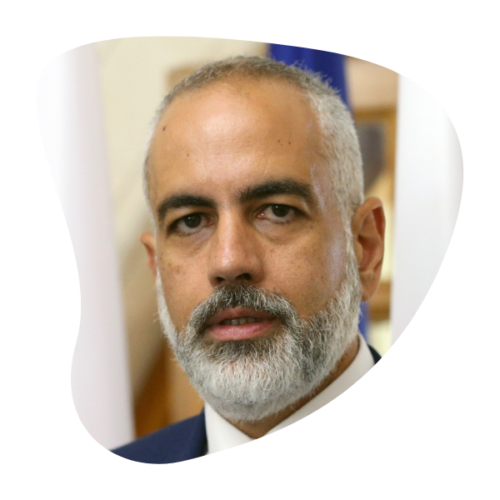 Vassilios Demetriades is the Shipping Deputy Minister to the President since 10 July 2020.
Prior to his appointment he served as a Policy Officer in the Directorate General of Mobility and Transport of the European Commission dealing with the coordination of the EU maritime transport strategy and EU's external maritime transport relations for 5 years. He was previously involved in the formulation of EU sustainable shipping initiatives.
He has formerly served the Cyprus Public Administration as a Head of EU Affairs Unit at the Cypriot Ministry of Transport, Communications and Works dealing with the formulation of Cyprus' national position to the EU transport, telecommunications, shipping and integrated maritime policies as well as with the overall coordination of the Cyprus Presidency to the EU pertaining to these areas.
He holds a BSc degree in Business Economics from Surrey University and an MSc degree in Management Science from the same university.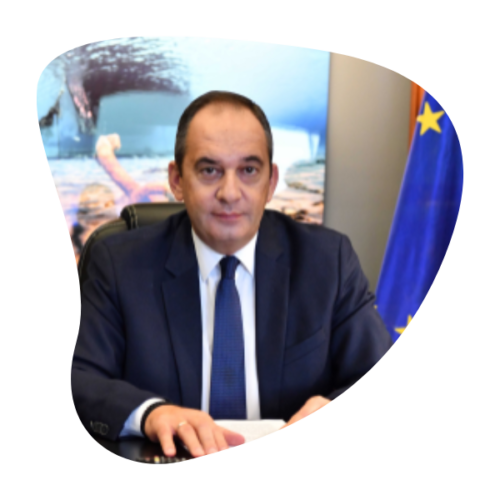 Mr. Ioannis PLAKIOTAKIS is a member of the Greek Parliament representing the Lasithi constituency and served as the 9th President of New Democracy.
Born in Athens in 1968 he is the second child of Sifis Plakiotakis and Despo Frangoulis he is married to a Cypriot businesswoman Aphrodite Doritis.
He comes from a family with active participation in social and political affairs of Lasithi and also he is the nephew of ex member of Parliament Michael Chlouveraki.
He studied Biochemical Engineering at the University of Wales and also holds two postgraduate degrees from the University of London and the City University Business School, specializing in Biochemical Engineering and Business Administration.
He fulfilled his military service (1993-1995), as a reserve officer in the Greek Air Force.
He worked for two years (1995-1996), in the transnational European Eurocontrol Agency that controls air traffic and aviation safety throughout Europe.
Once he returned to Greece, he re-opened and managed his family cinematographic company. In this context, in 1997 he renovated and re-opened the historic cinema "Minoa" in the town of Sitia, and founded two other theaters in Neapolis and Ierapetra.
He speaks English and French. Furthermore, he is a member of the Alumni Association of Biochemical Engineering University of London, and the City University Business School.
As a teenager, he had actively engaged in sports and he has been for many years a player and leader of Sitia Sports Club (S.A.O.).
In 1999 he received the responsibility of the position of Vice President at the local administrative council of New Democracy Sitia.
In municipal elections of 1998, he was elected member of the local council in Sitia municipality, with the independent association of John Apidianaki. In this post, he remained until 2002.
In January 2001 by decision of President Kostas Karamanlis, he was appointed member of the Tourism Committee for the political party of New Democracy.
Ioannis Plakiotakis was first elected as an MP in 2004 elections, and he has been re-elected at the same position in the elections of 2007, 2009, May and June 2012 and January and September of 2015.
During the government of Costas Karamanlis, for the period September 2007 until October 2009 he served as Deputy Minister of Defence concerning for the army infrastructure project, meteorology and military sports.
In 2009 by decision of President Antonis Samaras, he was appointed Head of Marine and Island Policy Committee for the political party of New Democracy.
In the regional elections of 2010, he led the regional combination of New Democracy in Crete.
During the government of Antonis Samaras, for the period June 2014 until January 2015 he served as Deputy Minister of Labour, Social Security and Welfare concerning for the management of the European Social Fund and the Community employment programs.
In February 2015, after the proposal of ex-Prime Minister and leader of New Democracy Antonis Samaras, he was unanimously elected General Secretary of the Parliamentary Group.
He was a member of the Standing Parliamentary Committee on Defense and member of the Parliamentary Committee on Production and Trade, Social Affairs and Equality, Youth and Human Rights.
In addition, the period from 2012 to 2014 he was a member of the Greek delegation to the Parliamentary Assembly of the Organization for Security and Cooperation in Europe (OSCE).
For the period November 2015 until January 2016 he served as transitional President of the political party New Democracy.
Since February 2016, he is a member of the Greek parliamentary delegation to the NATO Assembly.
Since December 2016, after the proposal of the President of New Democracy Mr. Kyriakos Mitsotakis, he is a member of the evaluation committee of candidates who wish to participate in the electoral party lists and also, he is the Head of Marine and Island Policy Committee of New Democracy.
After the elections of 2019, the Prime Minister, Mr. Kyriakos Mitsotakis, designated him as Minister of Maritime Affairs and Insular Policy.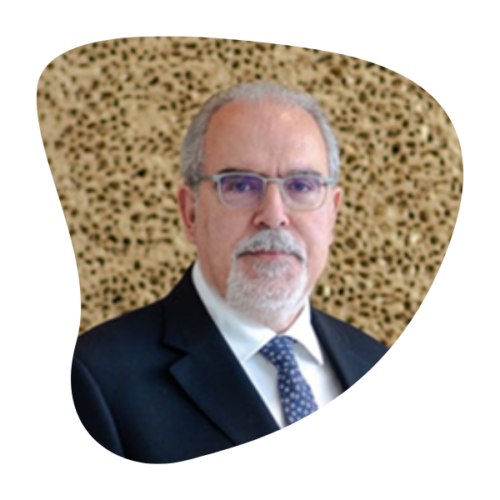 José Maria Costa was born in Maputo, Mozambique, in 1961.
He graduated in Chemical Engineering from the Porto Higher Institute of Engineering in 1985.
He was a senior worker at the Viana do Castelo Shipyard (1986 - 1994).
Deputy Mayor of Viana do Castelo (1994 to 1997) and Councillor (1998-2009).
Mayor of Viana Castelo (2009-2021).
Chairman of the Alto Minho Intermunicipal Community – CIM- (2013-2021).
Member of the Committee of the Regions (2014-2021).
Member of the Territorial Coordination Council (2014-2021).
Chairman of the Board of Directors of the Group for Local Coastal Action - North (2013- 2017).
Chairman of the Board of Directors of the Gil Eannes Foundation (2010-2021).
Chairman of the Executive Council of the Atlantic Cities Conference (2017-2021).
Chairman of the Board of the Atlantic Axis Association (2012-2014).
Chairman of the Board of the General Meeting of Águas do Norte (2018-2020).
Representing the Viana do Castelo municipality, he was member of the governing boards of Resulima; Vianapolis; Polis Litoral Norte; Águas do Noroeste; and a member of the corporate bodies of the Association for the Collaboration between Ports and Cities – RETE (2013-2017).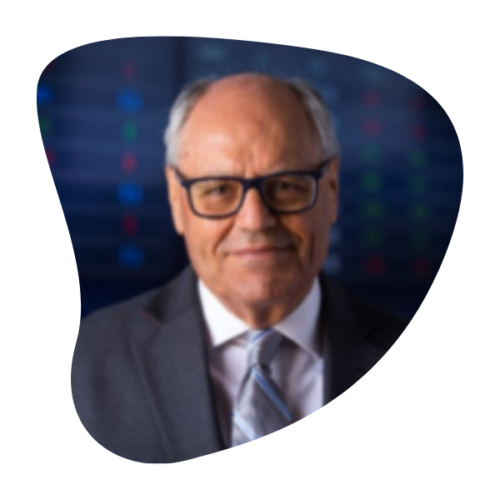 Edward Scicluna is Governor of the Central Bank of Malta and Deputy Chairman of the Malta Financial Services Authority, after having served as Malta's Minister for Finance (2013-2020). He also served as an MEP and Vice-Charmain of ECON (2008-2013). His previous appointments included that of Professor and Head of the Department of Economics at the University of Malta (UoM), and Chairman of the Malta Council for Economic and Social Development. Edward graduated from the University of Oxford with a Diploma with distinction in politics and economics; from the UoM with a First Class Honours BA degree. He read for his Masters and Doctorate in Economics at the University of Toronto.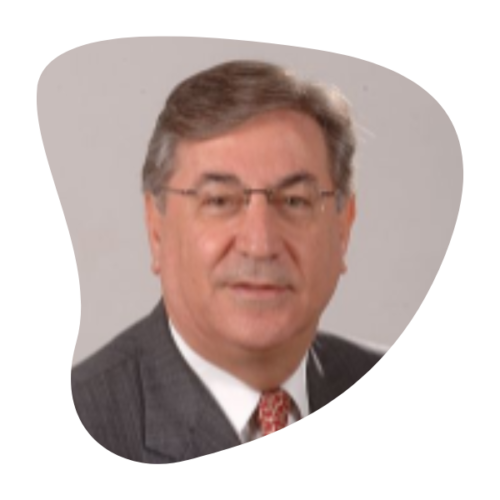 Karmenu Vella was born in Zurrieq, Malta on June 1950. He graduated in Architecture and Civil Engineering from the University of Malta, and later obtained a Master of Science in Tourism Management from the University of Sheffield. During his political career he has exercised governmental responsibilities as Minister for Public Works, as Minister for Industry and twice as Minister for Tourism and Aviation. In 2014, he was appointed European Commissioner for Environment, Maritime Affairs and Fisheries. During his term in office, Mr Vella addressed some of the most pressing environmental issues of our time and thus helped improve the well-being of our citizens and our planet. Under his leadership, the European Union adopted and implemented in full the Circular Economy Action Plan, adopted new rules to reduce single-use plastic products, updated the EU's waste legislation and stepped up action to improve air quality across Europe and to make concrete progress in halting the decline of the EU's biodiversity. During his mandate, Karmenu Vella also developed a leading international role for the European Union in the field of ocean governance, promoted the blue economy including through increased investment, and worked to improve the environmental, economic and social sustainability of fisheries in Europe and around the world.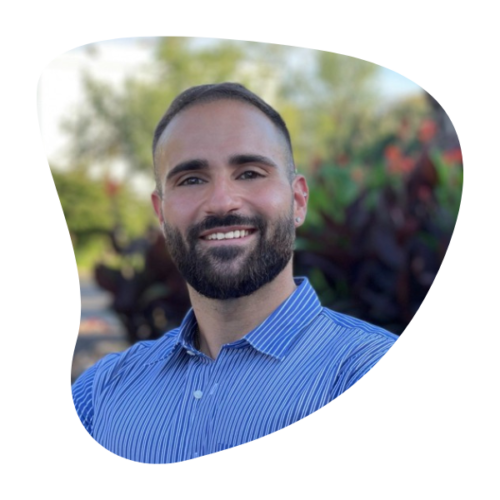 A solutions-driven Business Development Manager and FDI Specialist with experience in Project Management, Market Research and Assessment, Funding (including EU funding), Client Onboarding and Lead Generation. He currently operates in the Public Sector.
Boasting 6+ years of experience in Public Policy and the Public Sector, working directly with the Deputy Prime Minister, Minister for the Environment, and Minister for National Heritage, Arts and Local Government of Malta, presenting timely political and economic advise that is thoroughly researched and well-calibrated for the Maltese Context.
An ambitious, proactive and target-driven individual who is culture sensitive, highly organized and willing to push boundaries to add value and make a difference. He is passionate about the Middle East and Asian regions and their engagement in the global economy. Having completed a Master's degree in Economics and International Relations at Ritsumeikan University in Kyoto, he takes particular interest in the economic development, trade, and international relations of Middle Eastern and Asian nations as emerging superpowers. Flexible to travel and willing to relocate.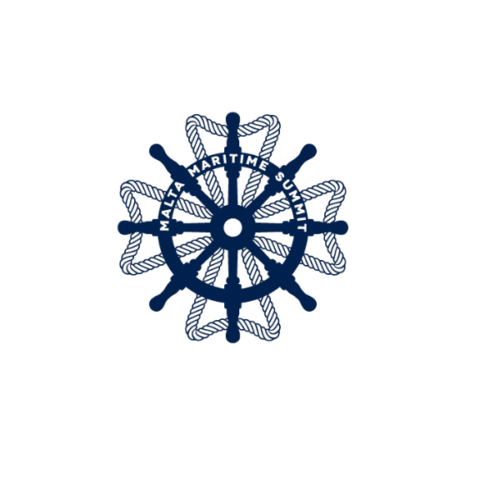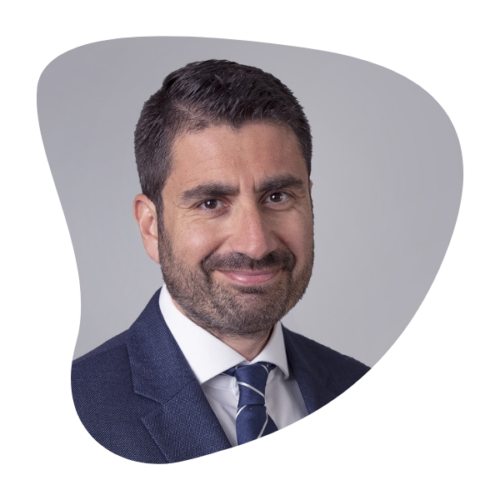 Matthew Attard is a Maritime Lawyer within the Ganado Advocates' shipping and yachting practice. He main areas of competence include advising on sales/acquisitions and registrations of Commercial and Pleasure Yachts as well as Merchant Vessels under the Malta Flag. Matthew also regularly assists major financial institutions and owners in the financing of vessels, incorporation of Maltese Shipping organisations and all related corporate advice. Matthew is also the Vice President of the Malta Maritime Law Association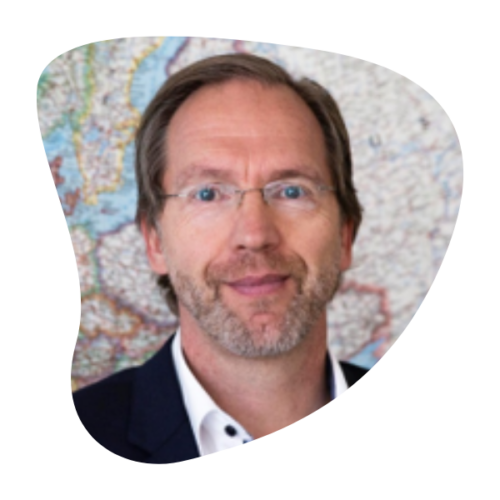 Mr Leendert Bal is as of 1 January 2020 Head of Department Safety, Security and Surveillance.
This Department is dealing with ship safety, accident investigation, marine equipment, Port State Control, Flag State Implementation, Equasis, MASS – autonomous ships, Places of Refuge, maritime security (incl. ISPS Code), cybersecurity; and maritime surveillance: satellite earth observation, CleanSeaNet, Copernicus Maritime Surveillance Service, RPAS (Remotely Piloted Aircraft Systems) services, RPAS emission and pollution monitoring, satellite communication and satellite AIS.
Between 2009 and 2019 he was Head of Department Operations. This Department covered maritime information services to Member States and EU bodies and operational assistance for pollution monitoring and response. He was Acting Executive Director of the European Maritime Safety Agency (EMSA) from 1 December 2011 till 1 September 2012.
He started working for EMSA in 2004 as a policy adviser of the Executive Director, and has been involved within the Agency, as Head of Unit, in developing operational projects such as the network of stand-by Oil Recovery Vessels, the European satellite oil spill monitoring and detection service CleanSeaNet and the EU LRIT Data Centre since their very beginning. He was part of the ESA-EMSA initiative to create a SAT-AIS capability for Europe.
He was previously Transport Attaché in Brussels for the Permanent Representation of The Netherlands to the European Union and has been working for the Dutch Ministry of Transport and Public Works, the Netherlands Institute of International Relations "Clingendael" and the Utrecht University.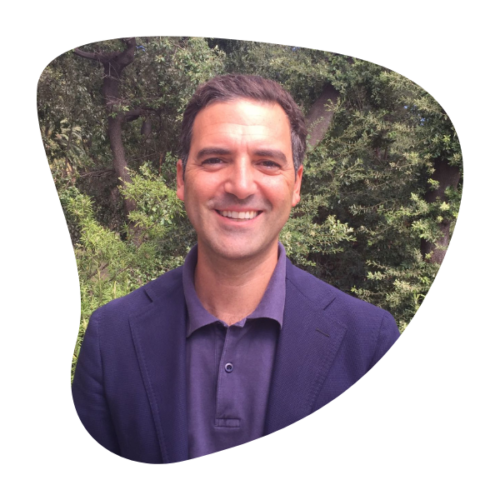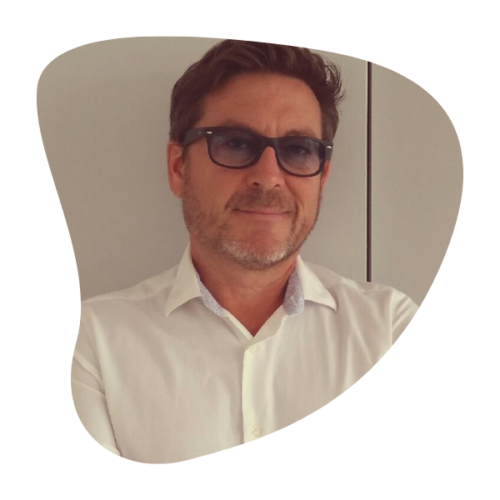 CHRISTOPHE BOURILLON
CEO, Professional Yachting Association (PYA)
Prior to joining the PYA, Christophe was Executive Director of the World Federation of Science Journalists. He offers a 25-year experience in senior management, public affairs and communication at the national and international levels. He founded and led various industry associations, such as Wind Europe and drove other organizations through major transformations such as the World Nuclear Association, the European Biofuels association and the European robotics association. He held senior management positions in larger organisations, such as Pechiney/Alcan (now Constellium) and logen.
He has been active on the international policy-making scene and was an accredited expert to the United Nations. He participated in the negotiations of the UN Convention on climate change for more than fifteen years.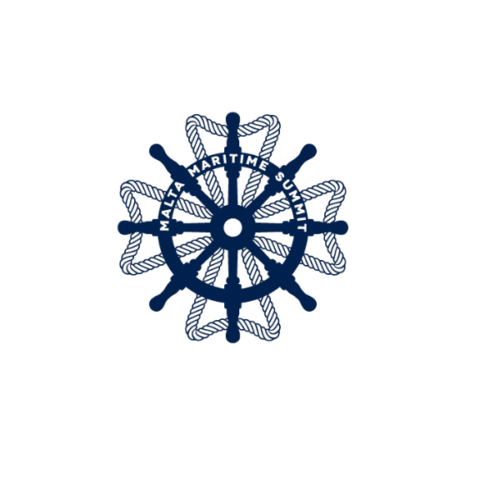 Paul rejoined MICS in 2002. Having started as an engine-room cadet, Paul qualified in Mechanical Engineering at The University of Malta, furthering his studies in Naval Architecture at Rostock University through a student exchange program. Paul also obtained qualifications in Yacht Surveying at the International Boatbuilding and Training College in the UK.
Paul has worked as a Ship's Superintendent and Designated Person Ashore then joining Det Norske Veritas and Germanischer Lloyd as a joint exclusive New Building Surveyor and Ships in Operation Surveyor / Project Manager where he was significantly involved in new building projects, refurbishment of passenger ships, conversions and Oil and Gas projects. Furthermore, Paul is specialised in assessment of ship yard and yacht yard quality management.
Paul has extensive experience in Project and Quality Management with Yacht, Marine and Oil and Gas Projects, having completed many significant projects in these fields and provided high level consultancy to ship-yards and yacht-yards.
Paul holds various appointments including:
Transport Malta – Government Surveyor of Ships;
Marshall Islands Administration – Flag State Inspector;
Liberian Administration – Flag State Inspector and ISM/ISPS/MLC2006 Auditor;
The Cook Island Administration – Authorised Surveyor and Deputy Registrar;
Intertek Moody – Country Manager and QMS Lead Auditor;
Malta Resource Authority – LPG Market – Competent Person;
Det Norske Veritas – Non-Exclusive Surveyor;
ABS Consulting – Inspector;
European Certification Bureau (ECB) – Surveyor.
Paul is also responsible for management and operation of MICS's Lifeboat/Davit/Winch and Release service station, which carries out works in accordance with IMO MSC.1 Circ. 1206.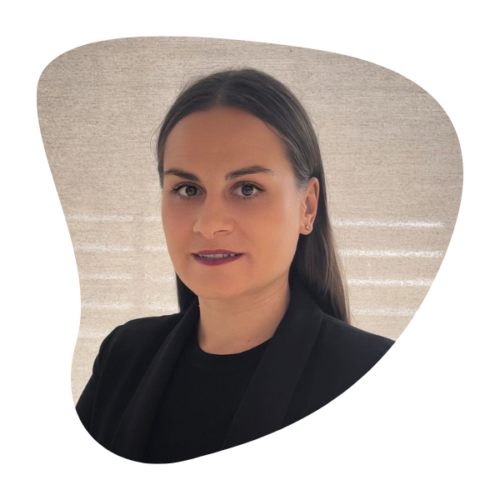 Tania Carracelas Boubeta currently works in the Governing Bodies Department of the European Investment Bank. She is a certified lawyer, graduated from the University of Santiago de Compostela, Spain as well as the European Institute, Spain. And was admitted to practice by the Chamber of Advocates Vigo, Spain. She holds a Master's degree in international studies and a Master's degree in European Union law. Ms. Carracelas Boubeta is experienced in matters pertaining to corporate governance, compliance and corporate law, having held various positions within the Corporate, Legal and Compliance Departments of reputable financial Institutions both in Malta and Luxembourg.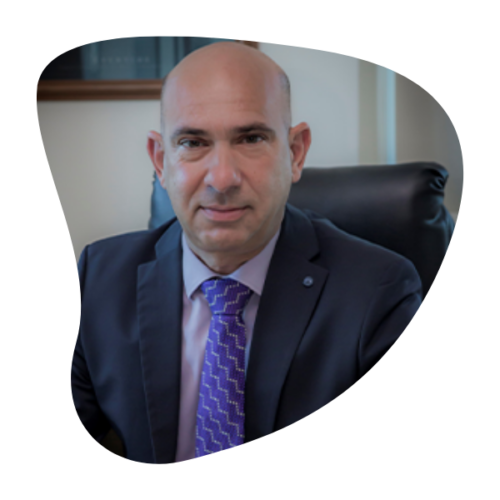 Andreas Chrysostomou graduated from the University of Newcastle upon Tyne in United Kingdom with a Bachelor of Engineering with Honours, in Naval Architecture and Shipbuilding. He continued his studies at the same University and he gained a Masters in Business Administration (MBA).
Throughout the years he has been actively involved and has constructively contributed in all spheres of shipping, ranging from safety and security, protection of the marine environment, legal and administrative issues. He has served as Chairman of the Design and Equipment Subcommittee of the International Maritime Organisation (IMO) (UN Agency) and for the decade 2003-2013 has served as Chairman of the Marine Environment Protection Committee (MEPC), one of the main Committees of IMO.
Beyond his work with the IMO he has worked with other UN agencies such as the International Mobile Satellite Organization where he was elected Chairman of its Assembly twice consecutively. Furthermore, he served as member of the Board of Governors of the World Maritime University (WMU) and he is one of the Past Presidents of the Institute of Marine Engineering, Science & Technology (IMAREST).
During his carrier hold a number of Diplomatic and Executive positions such as been the Director of the maritime Authority of Cyprus and Act. Secretary General of Cruise Lines International Association (CLIA) – Europe. Since May 2018, Mr. Chrysostomou holds the position of Chief Strategy officer at Tototheo Maritime and in 2019 was also appointed as CEO of Marinefields Holding Ltd and in 2021 was also appointed Executive Director of the Clean Shipping Alliance.
Finally, Andreas Chrysostomou has been awarded in 2011 the Award for Outstanding Contribution to Sustainable Shipping. In November 2011 he has also been presented with the Distinguished Public Service Award by the United States Department of Homeland Security, United States Coast Guard, for his invaluable service to International Shipping and in 2013 the GST Award - Leading Shipping Personality of the Decade 2003 - 2013. Furthermore Mr. Andreas Chrysostomou was awarded The Lloyd's List Greek Shipping Award - "International Personality of the Year" 2015. In 2019 was awarded the Honorary Award of Young Ship Cyprus and in 2020 the Leadership Award of Green4Sea.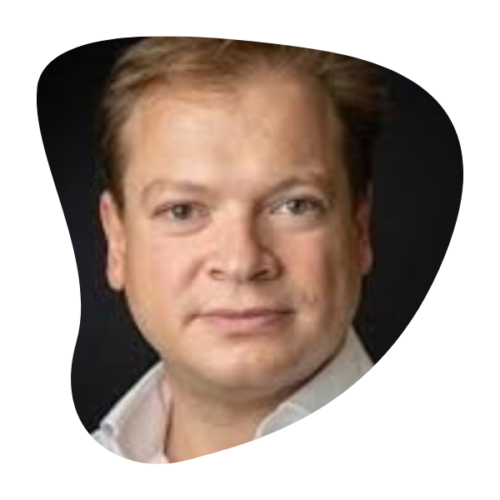 Italian qualified lawyer and solicitor in England and Wales, associate member of the Average Adjusting Association, member of the Baltic Exchange, with also experience on board of cargo ships and in commercial offices of shipping companies.
From 2010 until 2021 he was a director at Thomas Miller, as underwriter for ITIC in respect of Italy and Monaco and handling claims worldwide.
In 2021 he joined Cambiaso Risso to helm a newly set-up Special Risks team with the purpose of developing insurance solution for emerging risk in the shipping industry.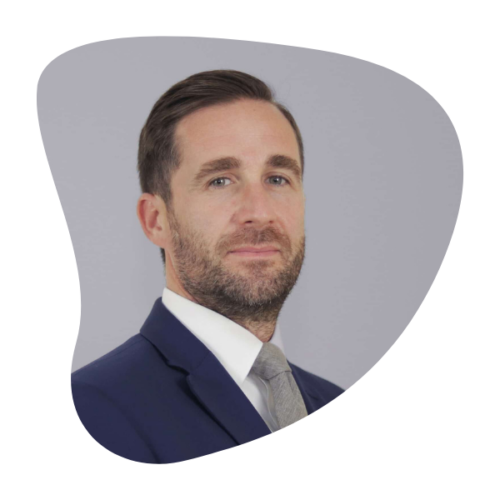 Nicholas Curmi heads Ganado Advocates' capital markets practice, where he advises on a broad range of securities regulation, structured finance and financial services matters, including private and public offerings of securities, listing on Maltese as well as foreign markets, also assisting listed issuers with their continuing obligations in terms of Malta's listing rules and all relevant EU securities regulation.
Nicholas regularly advises on the establishment of securitisation structures. He has represented originators, arrangers and investors in securitisation transactions involving a variety of asset classes and has advised on a number of innovative deals that have made use of the unique benefits offered by Maltese securitisation vehicles. Nicholas was Co-Chair of the Malta EU Council Presidency 2017 Working Party on the proposed EU STS Securitisation Regulation, where he was responsible for leading the technical negotiations on the Regulation on behalf of the EU Council.
Nicholas is admitted to practise law in both Malta and New York.
Other Activities:
• Malta Stock Exchange External Advisory Board: 2016 – Present
• Visiting Lecturer, M.A. Financial Services, University of Malta: 2016 – Present
• New York City Bar Association Committee on Insurance Law: 2010 – 2013
• Associate Editor, Fordham Journal of Corporate & Financial Law: 2010 – 2011
Languages: English, Italian, Maltese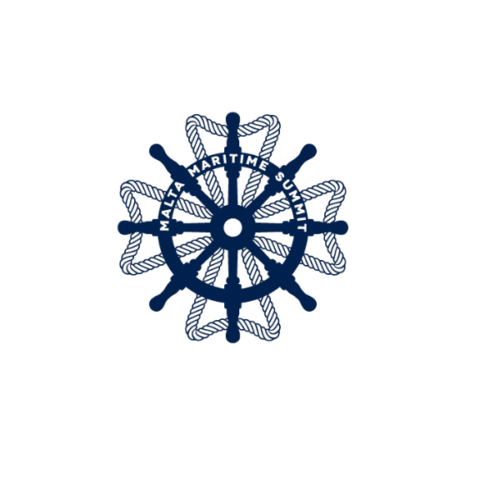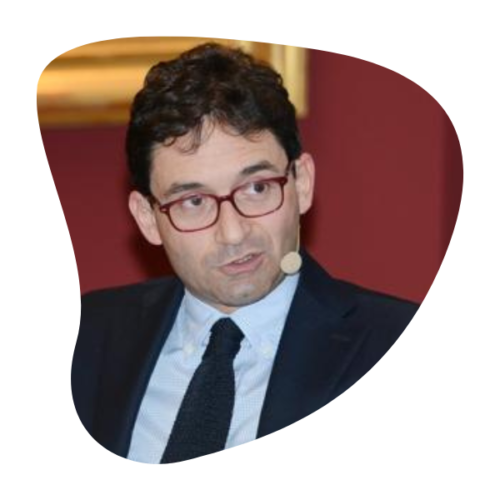 Gian Enzo Duci - 48 years old, from Genoa, with a Degree in Maritime and Transport Economics, he has been a Professor since 2001 at the Department of Economics of the University of Genoa where he holds the contract course ``Ship Agency and Management``. Author of several publications, he has been a speaker at national and international conferences; he is the editor and co-author of the "New Manual of Maritime Traffic", since 2012, the best-selling text in the sector. He is Managing Director of ESA Group, a leading Italian operator in the sector of third party ship management and shipbuilding services. He is Vice President of Conftrasporto. From 2016 to 2020 he was president of Federagenti, the national federation of maritime agents and brokers, after having held the presidency of the related Genoese Association (Assagenti) from 2012 to 2016. Since 2016 he has been a member of the Board of FONASBA, the World Federation of Shipping Agents and Brokers. Since 2015 he has been a Director of the Regency of the Bank of Italy. He was vice president of Confetra from 2016 to 2019, coordinator of Confmare (group of the Blue Economy of Confcommercio) from 2018 to 2019 and President of the RINA Technical Committee from 2016 to 2019. Former President of the Youth Groups of Assagenti (Genoa), Federagenti (Italy) and ECASBA (Europe), was one of the founders of the Giovani Riuniti Group of Genoa; during his mandate Assagenti conceived and organized the first two editions of the "Genoa Shipping Week". From 2012 to 2016 he was a member of the Port Committee of Genoa. In 2011 he was awarded the Italian Shipping Award by the Lloyd's List in the ``New Generation`` category. He is vice president of the International Propeller Club of Genoa.
Sailor, he has 5 world medals and an Italian championship in the 470 master class. For several years he was National Councilor of the Olympic Class 470.
From 2016 to 2019 he was President of the Teatro Stabile di Genova, which during his tenure became the National Theater. Married to Agnese, he is the father of Giovanni and Margherita aged 7 and 5.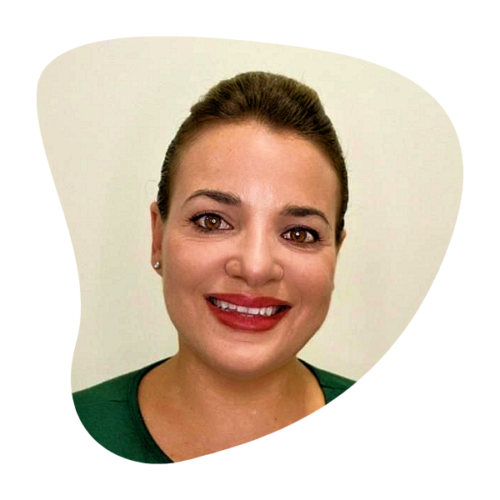 Sarah Engerer is the Head of Legal of GM Corporate and Fiduciary Services Limited.
She graduated from the University of Malta, the University of Westminster and the University of Law, London and was called to the utter Bar of England and Wales in October 2008.
She is an experienced regulatory, compliance and commercial lawyer having held the position of Head of Legal and Compliance for several financial institutions in Malta.
In 2016, she was accredited by the Uruguayan Government as its Honorary Consul in Malta.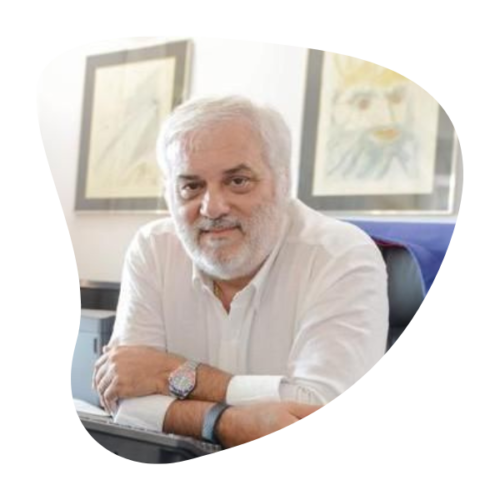 Born in shipping in 1996
Joined Premuda in 2019 as CEO
+30 years of expertise in shipping
Marco spent more than 20 years in D'Amico Group, serving in several C-suite roles. As Chief Executive Officer of D'Amico International Shipping ("DIS"), the tanker arm of the group, he led the company to a successful stock listing in 2017 at Milano Stock Exchange, with 45 modern product tankers. Before to join D'Amico group, he worked and lived in the USA and his background was in investment banking and finance. Appointed by PS Navi S.p.A. in late 2018 to lead the transformation of Premuda from a traditional ship-owning company towards a modern shipping operator capable to make market calls and deliver a 3/5 years business plan aimed at listing the entire shipping platform of Pillarstone.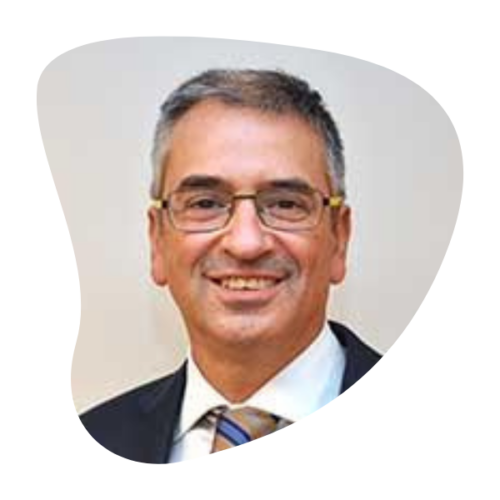 Michele Francioni joined MSC Cruises S.A. in September 2018 as Senior Vice President. Michele has strong background in maritime technology and sustainability related issues. He holds a Master degree in Naval Architecture and Mechanical Engineering from the University of Genoa. He started his career at the Italian Classification Society RINA, as a structural engineer and marine surveyor before being appointed as Asia General Manager and lately he served as CEO of RINA Services S.p.A. for over 6 years.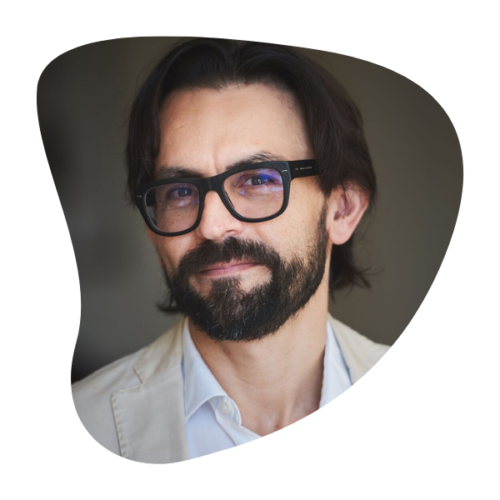 Dr Ian Gauci is the Managing Partner of GTG Advocates. He advises multiple government bodies and is one of the local key figures on technology law matters. He is also an international speaker, lecturer and author.
Dr Gauci is recognised as a Tier 1 leading individual in Fintech by Chambers and Partners and Legal 500.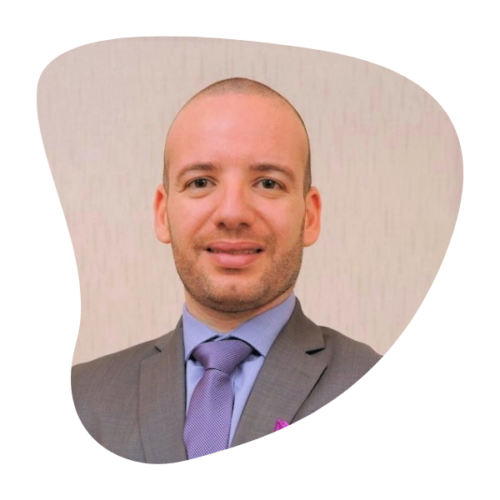 Dr Jean-Pie Gauci-Maistre is a Director of GM International Services Limited and the Managing Partner of the Law firm Gauci-Maistre Xynou. Dr Gauci-Maistre, a lawyer by profession, initially joined the renowned Athens-based ship management company, Eastern Mediterranean Maritime Limited (EastMed) where he formed part of the legal department and also engaged with the dry bulk operations department. He served as a supernumerary on-board various types of vessels in a bid to gain practical experience in the field. Prior to returning to Malta Dr Gauci-Maistre successfully completed a stage with the Fisheries and Maritime Affairs Cabinet of the EU Commission.
Upon returning to Malta, Dr Gauci-Maistre took up the post of legal advisor of both GM Corporate & Fiduciary Services Limited (GMC) and GM International Services Limited (GMI). He subsequently took up the post of Executive Directors of both companies and today also holds directorships and the position of Compliance Officer in other companies. GMC and GMI form part of the Economicard Group of Companies which has been operating both locally and internationally for over 40 years. Both GMC and GMI are actively involved in the financial services industry, which has become a substantial pillar of Malta's economy. Nowadays, Dr Gauci-Maistre is actively involved in the management and operations of the group of companies.
With the substantial growth of his legal practice, Dr Gauci-Maistre co-founded the firm Gauci-Maistre Xynou, with Ms Despoina Xynou, a Greek lawyer. Together with their growing team of lawyers, the firm is operated from Malta with a predominantly international client base. Dr Gauci-Maistre's main practice areas are Maritime Law, including Ship & Yacht Finance, Ship & Yacht Registration, as well as Corporate and Tax Law.
Dr Gauci-Maistre is also a guest lecturer at various institutions, notably the World Maritime University and the Malta Institute of Taxation.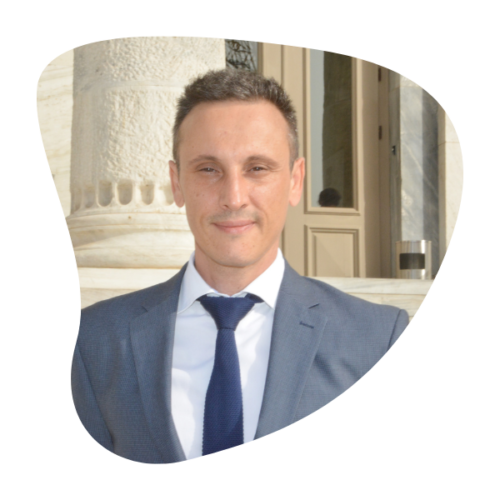 Panos Gavalas is an Electrical/Electronics Engineer holding a Master's Degree in Communications, a Master's Degree in Shipping Management, a Master's Degree in Business Administration and various shipping industry certifications awarded by IACS members.
Panos has over 15 years in the ICT industry as a manager and has built a diverse background, spanning technical, operational management, service delivery, project management and business-development disciplines, underscoring his well-defined understanding of the business-technology interface and his capacity to identify and align clients' emerging technology needs, with products and services.
In 2017, Panos joined IQ Solutions SA, the only managed maritime ICT provider offering pragmatic end-to-end onboard ICT solutions certified for Cyber Security by BV and ABS. Ever since, Panos has vastly contributed to the Shipping Industry as a Maritime Cyber Security and Maritime ICT technology advocate, through IQ Solutions' strong acumen in the Maritime ICT field.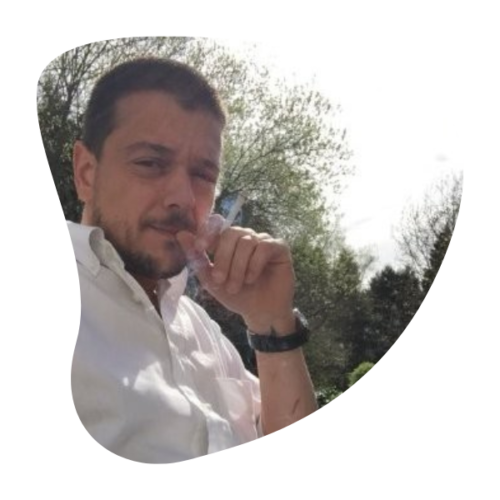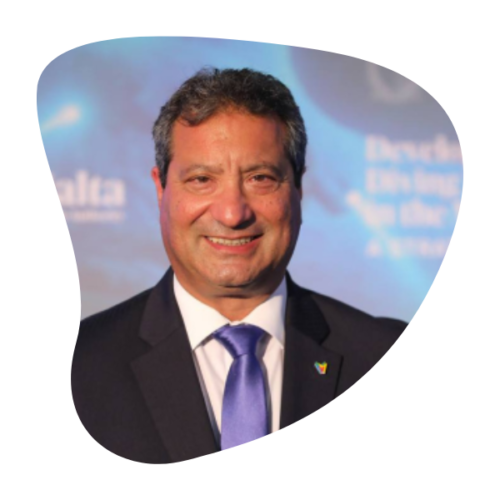 Dr Gavin Gulia was educated at De la Salle College, Cottonera Malta and the University of Malta at the Faculty of Laws. He graduated Doctor of Laws 1988.
He is a practising lawyer for the last 30 years specialising in private law, civil law, real estate law, conveyancing and tourism law.
He was a Local Councillor at Haz-Zebbug, his hometown in 1993 - 1995.
He was then elected to the Malta House of Representatives in 1996, 1998, 2003, 2008 and 2021. In 1996 he was appointed Parliamentary Secretary for the Self-Employed
and then Minister of Justice in 1998.
Between 1998 and 2008 he was the Labour Party Shadow Minister on Home Affairs, and subsequently Shadow Minister on the Economy between 2008 - 2010 and Shadow Minister on Tourism between 2010 - 2013.
He is currently the Chairman of the Malta Tourism Authority.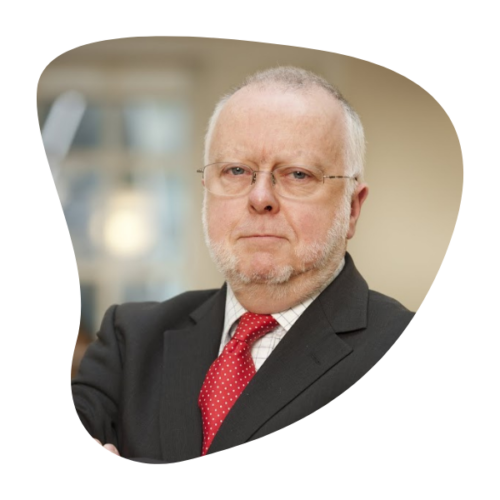 Peter Hinchliffe OBE BSc FNI
Peter enjoyed a first career in the British Royal Navy, that included over 20 years at sea and 5 years in command of submarines. He also gained a civilian BSc (Hons) in Systems and Management. He joined the International Chamber of Shipping in 2001 and for several years led ICS representation on maritime safety, security and environmental issues at the United Nations International Maritime Organization and elsewhere. He served as Secretary General of ICS from 2010 until 2018 when he retired. The membership of the International Chamber of Shipping (ICS) comprises the key national shipowners' associations from around the world and represents more than 80% of the world's merchant tonnage.
Peter is now working as an independent maritime consultant for a number of clients predominantly on the environmental performance of shipping, security and migrant protection.
Peter is a Fellow of the Nautical Institute and chairs the NI Executive Board. He is a Younger Brother of Trinity House and Honorary Fellow of the World Maritime University.

Paul works with the private sector and market forces to develop practical solutions for achieving sustainable development and addressing environmental concerns, especially for marine areas and resources.
His experience ranges from working with the global industry associations or directors of UN agencies to working with fishermen in small island villages. Paul has been involved in coastal and marine resource sustainable development and conservation work in over 30 countries in Europe, Asia, the Pacific, Central America and Africa. As a consultant on sustainable development and environmental management, he has worked with companies, industry associations, UN agencies, international NGOs and foundations on sustainability, especially in the areas of oil/gas, fisheries, aquaculture, standards and certification.
Past roles include: Deputy Director for the Global Marine and Coastal Program of IUCN – The World Conservation Union; founding Executive Director of the Marine Aquarium Council (an international standards-setting, certification and capacity-building organization bringing together industry/fishers, conservation and international agencies for sustainability in this global marine fishery, aquaculture and trade); Senior Officer in the Nature Conservancy's Asia-Pacific Program; Senior Program Officer of the UNEP South Pacific Regional Environment Programme (SPREP).
Paul is a graduate of the University of California and the University of Hawaii, with advanced degrees in coastal/marine resources and international business.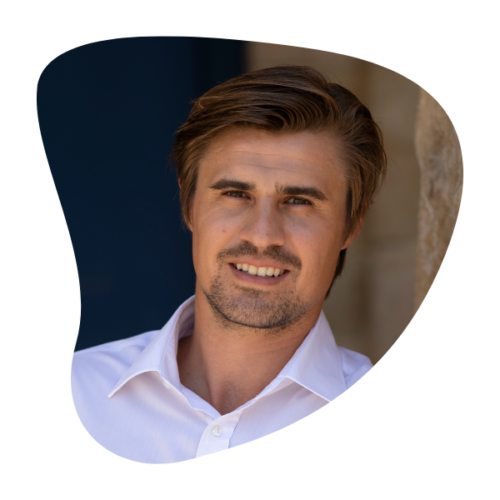 Marco Hurrle is the Manager and co-founder of the Onsite Energy – Sustainable Solutions department at Melita Marine Group (MMG), with over 15 years of experience in combustion engines and energy systems for marine and land-based applications. He holds a bachelor's degree in Industrial Engineering with a specialisation in Energy Technologies. Marco manages a team of highly skilled sales executives and a large group of expert technicians in different countries, covering markets for industrial, maritime, Oil and Gas, utilities, residential and critical applications (hospitals, airports, data centres, etc.).
Since Marco joined the power generation business, he has advocated and strongly believed in alternative fuels such as hydrogen and methanol, creating opportunities for existing assets and infrastructure. He is leading two pilot projects in Greece and Malta, which will merge and transform the land-based and maritime energy sectors with a fully scalable microgrid setup, producing green fuels and electricity through intelligent power distribution for the harbour's infrastructure and vessels.
His hobbies, kitesurfing, skiing, and hiking, brought him very close to the elements and he feels the effects of climate change and pollution first-hand. It further strengthens his motivation to create and support sustainable energy solutions.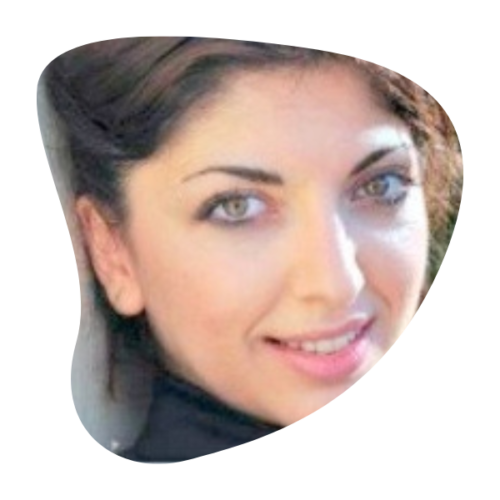 Dr. Anastasia Kiritsi Professor at Arden University member of GUS global , Researcher At WMU & Sustainability Advisor at Atmiya university . Focuses in research looks into Green Shipping and Artificial intelligence use in Airports and Ports as smart multimodal hubs of the future. Dr Anastasia has been working in areas of sustainable energy management in reference to shipping and port management. A University Lecturer in Berlin, UK and visiting scholar in Greece and India, Dr,Anastasia has experience of working across industries and sectors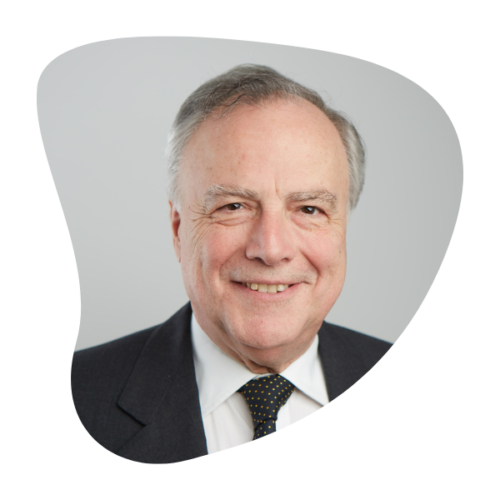 Mr. Kontes is also the Director of Majestic International Cruises, responsible of the operation entirely including Marine, Technical, Hotel ops, with up to three vessels' in operation
Studied Naval Architect and Marine Engineering in Greece, U.K. and U.S.A. with Master's Degree. Performed duties in various positions, as:
• President of Union of Cruise Ship Owners & Associated Members (EEKFN), supports the cruise industry entirely in Greece.
• Phoenix S.A.: Managing Director.
• Festival Cruises: Managing Director, Vice President of operation and new buildings / developing programs.
• Director of Operation in Majestic International Cruises.
He is a member of various committees technical as well as shipping in general.
Member of the Steering Committee for a post graduate course in the Technical University of Athens in "Ports Management", including lectures for cruising subject and tourist ports.
Member of the National Cruise Board Committee controlling cruise industry operation
Member of International Propeller Club USA (Previously General Secretary).
He has received various awards in shipping during his career.
He is ald Honorary President of the Ship Owners Association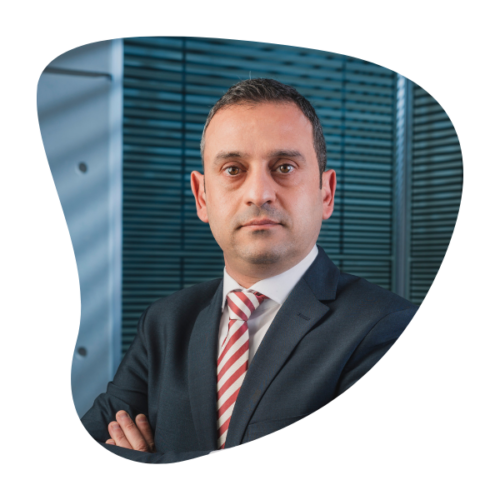 Xanthos was born in Limassol, Cyprus and is holder of a BBA degree in Accounting from the City University of New York. He also holds an MSc degree in International Shipping from Plymouth University, UK.
He is a Fellow of the Institute of Chartered Shipbrokers.
Xanthos joined Columbia Shipmanagement Cyprus in 2000 and held various positions prior to his appointment as Managing Director of CSM Italy S.r.L.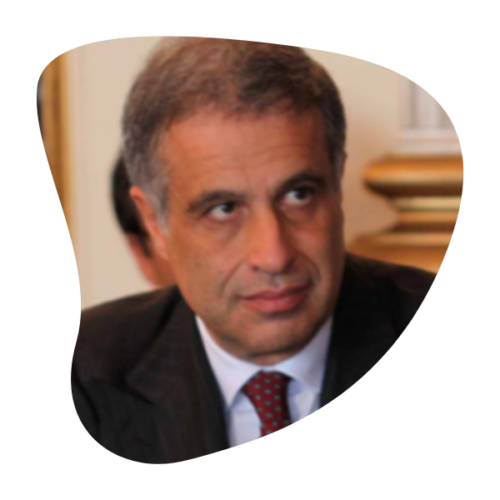 Francesco S. Lauro acts as a lawyer for and advises some of the largest Shipowners and Logistics Companies in the world.
Francesco graduated in Law at the Federico II University in Naples, with the highest honors, and then studied at the University College in London. He founded Studio Legale Lauro in 1993 and since then is its managing partner. He was President of the Port Authority of Naples (1996-2000). He is, or has been, Chairman and Board Member of important shipping and State owner companies in Italy, Greece and Malta.
Francesco deals with all the aspects related to the shipping industry, assisting Owners, Charterers, P&I Clubs, Marine Underwriters, Banks and Financial institutions in various fields: Arrest of Ship, Charter Parties and Bills of Lading disputes, Shipbuilding Contracts, Collisions, Salvage, Marine Pollution, International Trade, Cross-Border Transactions, Loan Agreements, International Shipping and M&A Arbitrations, LLMA Arbitrations. He is admitted to appear before the Italian Supreme Court of Cassation.
Studio Legale Lauro has hosted many of the world major shipping sector players at ``Shipping & the Law``, www.shippingandthelaw.org, the yearly conference held in Naples since 2010, in which are discussed the current hottest shipping international trade topics.
Avv. Francesco S. Lauro Studio Legale Lauro Via Cardinale Guglielmo Sanfelice, 8, 80134 Naples, Italy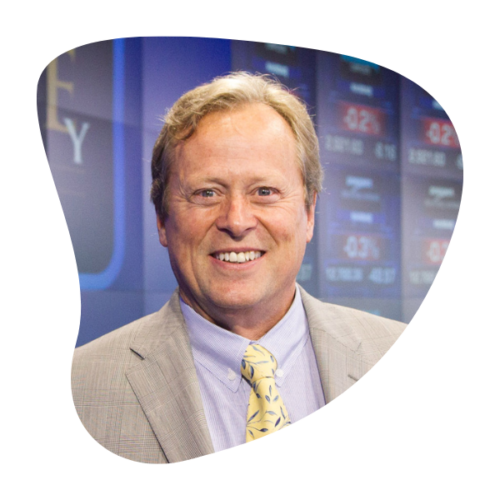 Mr. Lawrence is Chairman of the publishing company Marine Money, celebrating its 35th Anniversary this year, which produces, the monthly magazine Marine Money, the weekly on-line report Freshly Minted, the newsletter International Ship Registry Review, and the directory Official Guide to Ship Registries. Marine Money conferences are held in every major shipping center in the world bridging capital and the international maritime industry, with 18 forums worldwide held each year.
Jim Lawrence is a founding Partner, along with Patrick Adamson in London, of the MTI Network, the leading global public relations firm specializing in maritime crisis communications. The MTI Network has offices in 23 countries around the world.
MTI provides a round the clock response team to handle media relations in the event of any marine or transport related incident likely to attract unfavorable attention from the press, television, radio or online services. MTI currently provides crisis cover for over 10,000 vessels from 400 shipping companies, including tankers, gas carriers, bulkers, container, passenger ships, ports, terminals and aircraft.
Mr. Lawrence began his career in the maritime industry with Lloyd's of London Press, managing that company's North American business from New York City. He is on the Board of the Seamen's Church Institute in New York. He is a long-standing supporter of the Connecticut Maritime Association, its Conference and Trade show, its intern and job assistance programs. He is married with two daughters.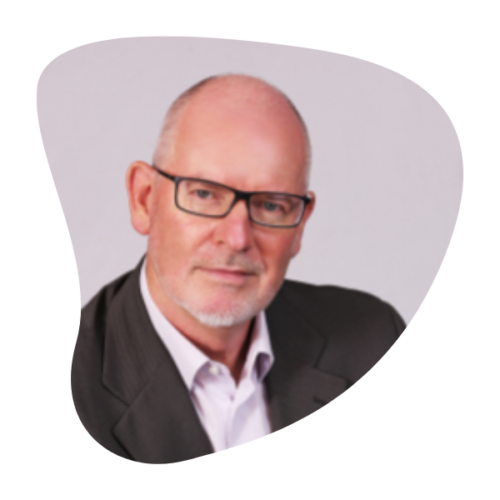 Nigel Lowry is Greece Correspondent for Lloyd's List (www.lloydslist.com), the shipping information provider since 1734. He has been covering the industry since the crisis of the 1980s and has reported on the key Greek shipping community from London and New York as well as Athens.
Nigel wrote the book 'Onassis and his Legacy', published by the Onassis Foundation in 2003, reprinted from a serialisation in Lloyd's List.
He is a regular participant in maritime industry events as chairman, moderator or guest speaker and has often been interviewed for television and other media on shipping topics.
Since 2004, his remit for Lloyd's List includes directing and hosting the annual Lloyd's List Greek Shipping Awards, one of the largest events in the maritime calendar, drawing more than 1,000 guests each year.
Independently, Nigel is also founder and director of the Greek Shipping Hall of Fame, an important hub of information on the industry for new generations. It annually recognises outstanding individuals in Greek shipping's history and is a leading supporter of Greek children's charity Hellenic Hope. It can be visited at www.greekshippinghalloffame.org
Nigel is the recioient of a prestigious Efkranti Award for international promotion of the Greek shipping industry.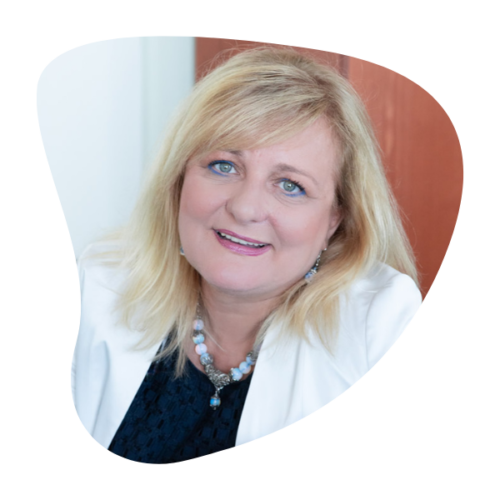 Executive Director Ms Maja Markovčić Kostelac took up the position of Executive Director on 1 January 2019. She is responsible for the running and development of the Agency under the oversight of the Administrative Board.
Starting out as a maritime lawyer, she has since gained long-standing experience in the maritime field in both the public and private sector.
Previous to joining EMSA, Ms Maja Markovčić was State Secretary for Croatia's Ministry of the Sea, Transport and Infrastructure. Her duties entailed developing strategies, policies and legislation in the area of maritime transport, maritime safety, security and environmental protection. Also in this role, she led the Croatian delegation throughout a range of international forums at the UN, IMO and ILO.
While present at Croatia's Ministry of the Sea, Transport and Infrastructure in various capacities including Director of the Maritime Policy Directorate, she has also held the position of Director of the Croatian Shipowners' Association (Mare Nostrum).
Ms Maja Markovčić Kostelac joins EMSA having become increasingly familiar with the work of the Agency, most particularly as a member of the Administrative Board.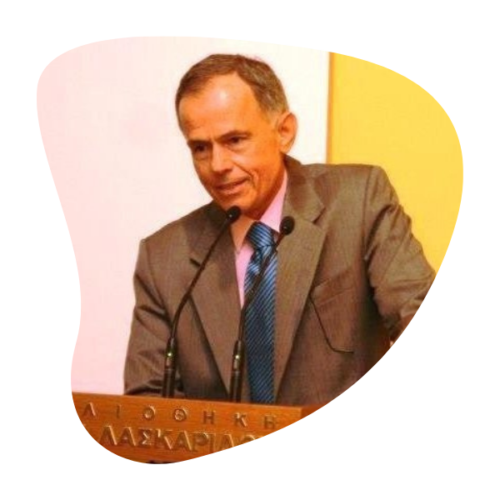 Professor Andreas G. Merikas holds his Ph.D from the University of Oklahoma (1988), in Finance and Quantitative Methods. Since then, held various finance posts in the industry and served as Professor of finance in USA and Hellas. He is currently the Managing Director of GMS Hellas, the Hellenic 'arm' of GMS Shipping Group
Over the years he has dealt with issues of corporate finance, maritime financial management and real estate.
His expertise and contribution to the maritime industry is globally recognized by earning "The Lloyd's Award for Achievement in Education and Training", December 2011.
Professor Merikas lead and successfully completed a series of projects like, restructuring-valuation of shipping firm, maritime investment appraisal, risk management in commodities, and bank's shipping portfolio restructuring.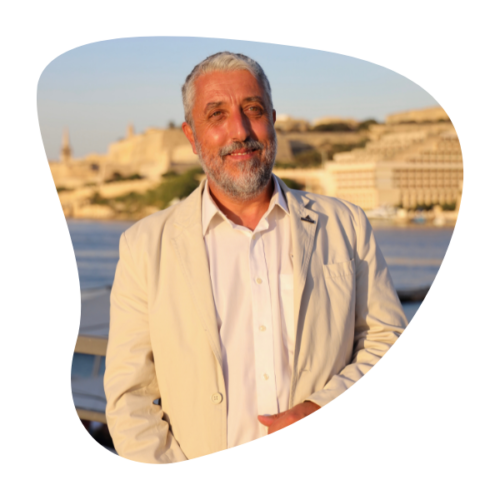 Michael is a keen sailor who has managed to combine his passion for sailing with his career as CEO of Yachting Malta Ltd. Yachting Malta is a public private partnership between the Government of Malta and the Royal Malta Yacht Club.Yachting Malta's primary role is to identify and attract high profile yachting events to the Maltese Islands, including sailing regattas, power racing and boat show. Drawn to sailing in his late teens, he has contributed toward the recognition of Sailing as a leading sport in Malta through his role as role president of the Malta Sailing Federation since 2018. The Malta Sailing Federation is the member national authority for sailing in Malta to World Sailing and is affiliated with SportMalta, The Malta Olympic Committee and The Commissioner of Voluntary Organisations. His past experiences both as Director of Malta's largest Yacht Marina as well as that of Secretary of the Malta Cruising Club have put him in touch with the infrastructure of Yacht Marinas both locally and abroad.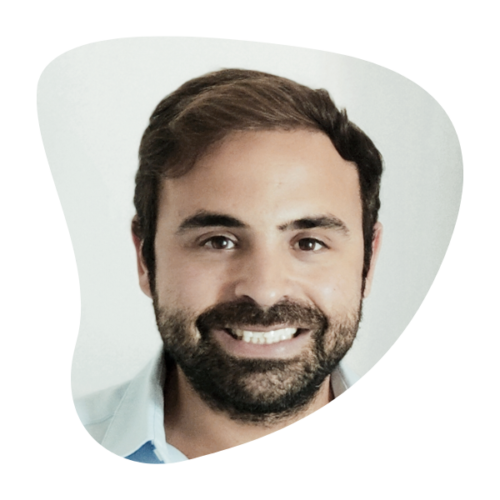 Kurt obtained his doctorate in naval architecture and marine engineering at the University of Strathclyde and joined NAS Ltd. in 2017. His expertise lie in hydrodynamics and CFD analytic techniques with a focus on activities dealing with improving the energy efficiency of marine vessels. Kurt has introduced advanced CFD techniques, specialist engineering and consultation services to the company and represents NAS Ltd. in international EU research projects such as VENTuRE and GATERS, both of which focus on the development of energy efficient sea-faring vessels. For the latter, NAS contributes to the investigation of a novel energy saving technology, the Gate Rudder, which is showing very promising performance and significant energy savings.
Kurt is actively engaged in state -of-the-art research to contribute to a more efficient, cleaner and safer marine environment.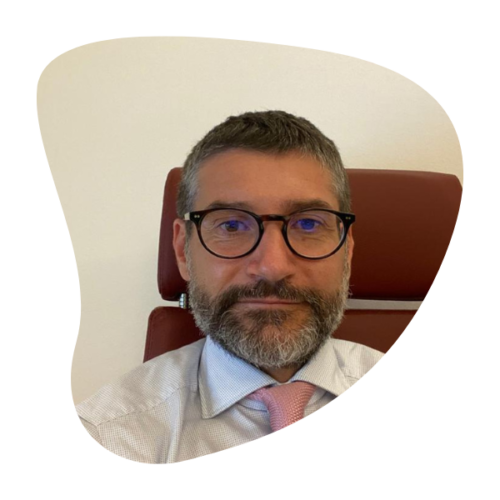 Education and career history
Graduate (J.D.) in 2002 at the University of Genoa with a dissertation on maritime law and multimodal transport with specific reference to insurance issues and liabilities regime.
After having obtained a diploma in 2004 at the post graduate Law School M. De André, Genoa, he has spent a trainee period in a London international shipping law firm.
In 2010 he has got a second degree (J.D.) at UCAM – Universidad Catolica San Antonio de Murcia and, in the same year, has been admitted at the Bar of Barcelona (ICAB).
In 2011 Enrico Molisani has been awarded a diploma by the Institute of Maritime Law at the University o Southampton.
Admitted at the Bar of Malta in 2015.
Founding partner of M&C Studio Legale Internazionale in 2008 and, when such firm merged with Riccomagno Law firm, co-founder of MR InternationalLawyers (2016).
Practice description
Wide experience both in domestic and international litigation as well as in advisory work in the matters of insurance, maritime and transport law (air, road, combined), logistics with particular concern to shippers and carrier's liability, cargo loss or damage, average adjustments, air, land and maritime claims, insurance, attachments, arrests of ships, liens of cargoes and interim orders in general, relations with competent Maritime Authorities, etc.
The work is often extended to the connected issues regarding private international law, conflicts of jurisdiction and insolvency law.
The customary clients of Enrico Molisani are cargo and H&M insurers, P&I Clubs, ship owners, charterers, MTOs, freight forwarders, terminal operators and ship agents.
He deals also with company law issues in the marine and non-marine sector and sits in some supervisory bodies set up in compliance with the Italian Legislative Decree n. 231/2001 disciplining the corporate legal liability not forgetting corporate issues.
Association membership
Member of the Italian Maritime Law Association (AIDIM), member of the Propeller Club – Port of Genoa, Member of AEREC (Accademia Europea per le Relazioni Economiche e Culturali) , Member of CISCo (Centro Internazionale Studi Containers).
Speaking engagements
He regularly attends seminars, workshops and training courses both in Italy and abroad. He speaks at seminars in Italy and abroad for private organizations such as BIMCO.
Personal life outside the law
Family addicted and
Fan of travelling and skiing; he is also a trail runner.
Languages
Italian and English.
Email: enrico.molisani@mrilawyers.eu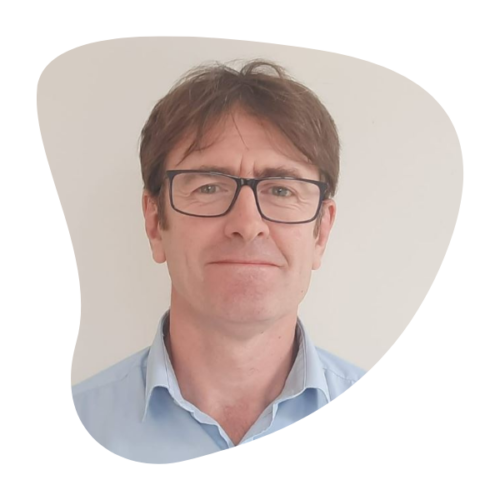 Phil is a chartered engineer and member of the Royal Institution of Naval Architects and has been in the maritime industry for 30 years. He has worked for a shipyard, Classification Society, cruise ship companies, and two Flag State maritime administrations. He has been with Cayman Registry since 2005 and is currently their Regional Director for Europe, Middle East and Africa.'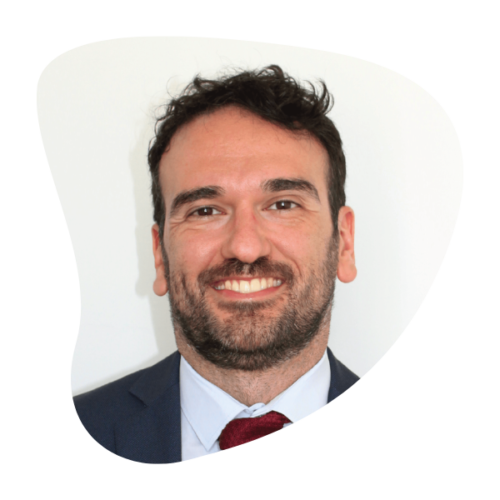 Dr. Piazza is an Associate Director at KPMG Malta and a lawyer by profession. He graduated in law cum laude from the University of Messina (Italy) in 2011 and in obtained a masters in International Maritime Law (with distinction) in 2016 from the IMO's International Maritime Law Institute.
Following a four year period at one of the most reputable law firms in Malta he joined KPMG Malta in 2017 leading the Transport Team including the Maritime, Aviation and Space services across the Tax, Audit and Advisory areas within the firm.
His role as coordinator for the firm's Transport projects sees him at the forefront of some major engagements within the firm's aviation, maritime and space practice.
Dr. Piazza has extensive experience in the corporate law and maritime law space, having assisted several clients with ship and yacht registration procedures and accompanying corporate structures. Dr. Piazza provides assistance in connection with the importation and tax compliance of luxury assets, registration of aircrafts and AOC application with the Civil Aviation Directorate at Transport Malta, advice upon the local and EU legal framework concerning drones and other unmanned aerial vehicles, and is also able to provide support in aircraft financing transactions.
Dr. Piazza has frequently contributed to a number of articles in both local and international journals. He lectures ACCA students in the field of corporate law.
Dr. Piazza is warranted to practice law in front of the Superior Courts of Malta. He is also the Secretary and Executive Committee Member of the Malta Maritime Law Association, Counsel Member of the Superyacht Industry Network Malta and Executive Committee Member of the Shipping & Bunkering Committee within the Chambers of Commerce and Enterprise. He has also published a number of articles in both local and international journals and collaborates with the University of Malta, the Malta College of Arts Science and Technology and the KPMG Learning Academy.
Education and qualifications
• LL.M. Master in International Maritime Law with Distinction - IMO's International Maritime Law Institute
• Degree in Law – University of Messina (Italy) cum laude
E-mail: secretary@syinm.com.mt Mob: (+356) 79335995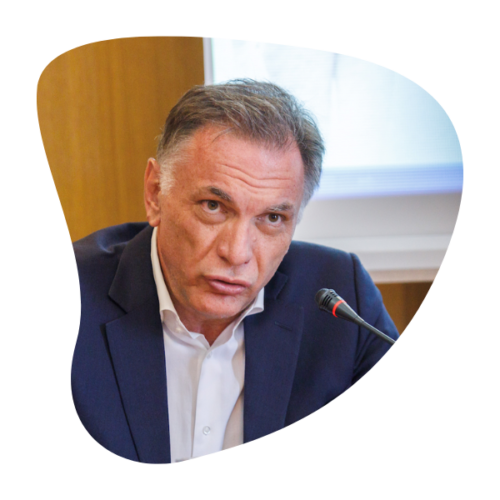 Angelos Pantouvakis is at the present the Dean of the School of Maritime and Industry and a full Professor at the University of Piraeus as well as acting director and member of the Board in several corporations.He is a chartered Civil and Transport Engineer from the National Technical University of Athens, (M.Eng.)
He continued his studies (Μ.Β.Α) at the Nottingham Business School, (UK) and he did his Ph.D. at the Judge Business School, University of Cambridge in Modeling and Measuring Quality aspects on transport companies' performance.
He spends more than twenty-five years at the industry realm and in all levels of managerial positions –from plant supervisor to CEO and Chairman of the BoD- at the professional arena in Greece and abroad.
He has extensive experience on managing and consulting profit and non-for-profit corporations and projects and advising governmental agencies (Ministries and Governments) in Quality, Human Resource and quality issues, Business Process re-engineering, innovative methods of managing people, marketing orientation and optimal sizing etc.
He has published extensively in many outlets and his work has been awarded and recognized many times from top Academic Editors and Professional Bodies for his academic and professional rigor. (www.pantouvakis.com)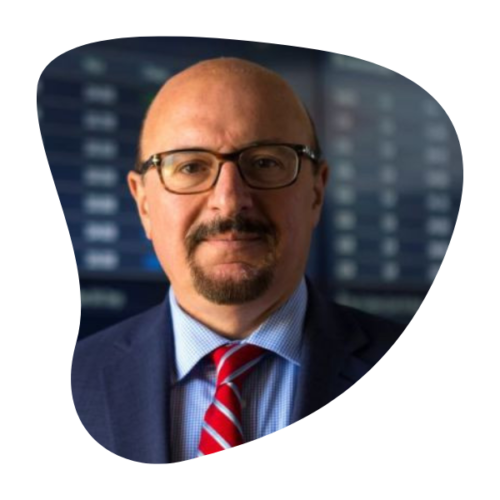 Joseph has over 35 years of experience employed in various capacities within the financial industry in the U.S and in Malta. He has vast experience as a portfolio manager, currency, and commodity trader, and has worked with Bank of America, Nomura Securities, Goldman Sachs, Millburn Ridgefield, and Liongate Capital Management. He was also chief investment officer and managing director of FMG Funds, an emerging markets specialist.
He is currently Executive Chairman of the Malta Stock Exchange and sits on its Audit Committee. Between April 2013 and April 2015 he sat on its board and chaired its Risk Management Committee. In 2015 he was named chair of the Malta Stock Exchange PLC and has founded and chairs various MSE-owned subsidiaries such as the Malta Stock Exchange Institute, MSX a payment provider, and MDX a digital asset exchange. He also offers risk management consulting, and sits on the boards and investment committees of numerous asset management and financial service companies domiciled in Malta. Joseph also sits on the Malta Financial Services Advisory Council a board, constituted by the Finance Ministry of Malta.
Joseph founded the Institute of Investment Analysis and was also a visiting lecturer at the University of Malta, and has taught courses at the Central Bank of Malta, Malta Institute of Accounting, and other institutions. He was a regular contributor to the Times of Malta, writing about investor education. Joseph graduated with a BA from Baruch College, City University of New York.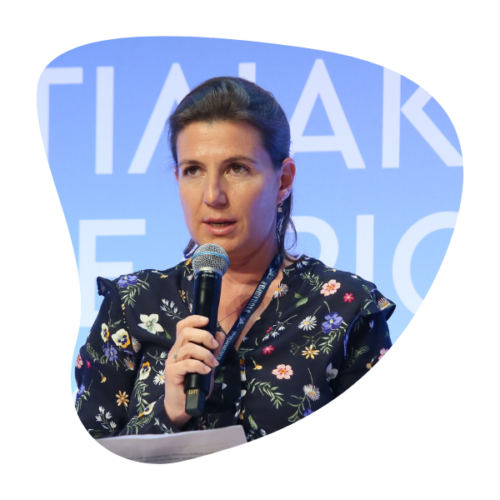 Ioanna Procopiou graduated from Bath University in 2000 with a BEng in Electrical and Electronic Engineering and continued her studies gaining an MSc from City University in Shipping Trade and Finance. In 2018 she became an alumna from Harvard Business School.
In 2003 she joined Dynacom Tankers Management in Glyfada, Greece. In 2010, after heading the Sale and Purchase and Projects activities in Dynacom for 4 years, Ioanna formed Prominence Maritime a company that manages 6 bulk carriers. In addition to the above she is the CEO of Sea Traders, which currently manages 34 bulk carriers.
Ioanna is a vice-chairwoman of the North of England P&I association, is on the executive board of BIMCO, on the board of the Union of Greek Shipowners Association and the Cypriot Shipowners Association.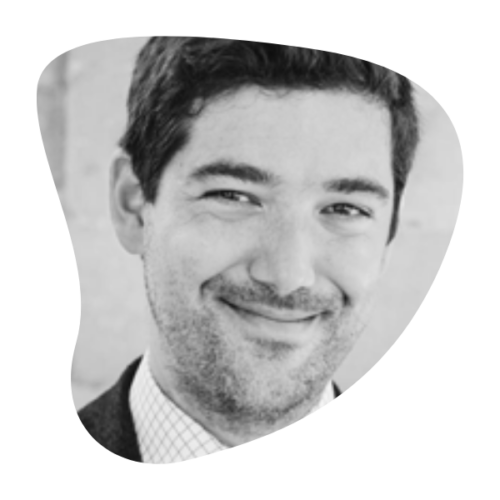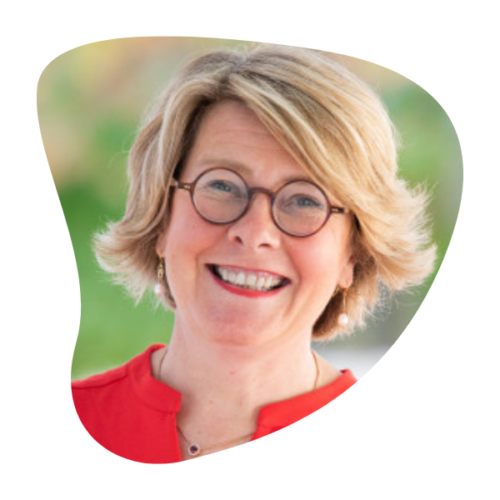 Secretary General of the European Sea Ports Organisation (ESPO) since 1/08/2013. Before taking up this function, Isabelle has been working as Director of the European Federation of Inland Ports (EFIP) and Senior Advisor of ESPO for four years.
She studied Law (University of Namur and KULeuven) and European Law (UCL Louvain). Before joining EFIP, she worked in EU Public Affairs for almost 20 years. After a short period at the European Commission (DG Agriculture), she worked in an EU Public Affairs consultancy. In 1994 she started working in the European Parliament, as a political assistant and between 1999 and 2009 she was the political assistant of Dirk Sterckx, where she was mainly active in transport and port-related fields. She is co-author of the handbook "Zo Werkt Europa" (1st edition 2007, 2nd edition 2010, 3rd edition 2015).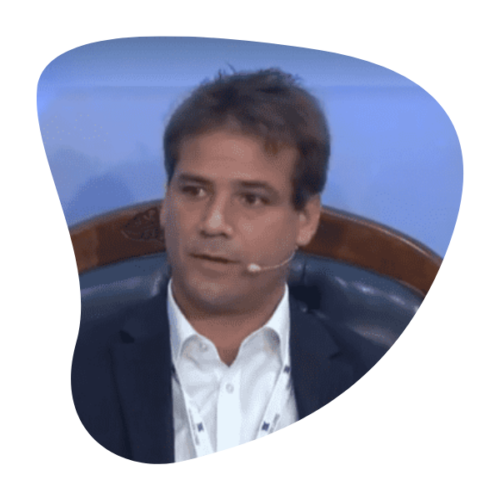 Mathieu is a qualified Engineer with over 12 years of experience exclusively in the Superyacht Marina Sector, preparing feasibility studies, marina detail designs, material procurement, tendering and commissioning works; as well as day to day project management.
Based in the C&N Marinas London office, his role also covers several aspects of the civil works associated to harbour facilities, ranging from land reclamation, dredging, quay edge treatment, breakwaters and infrastructures, evident on a number of projects successfully completed both for C&N and those of its third party clientele worldwide.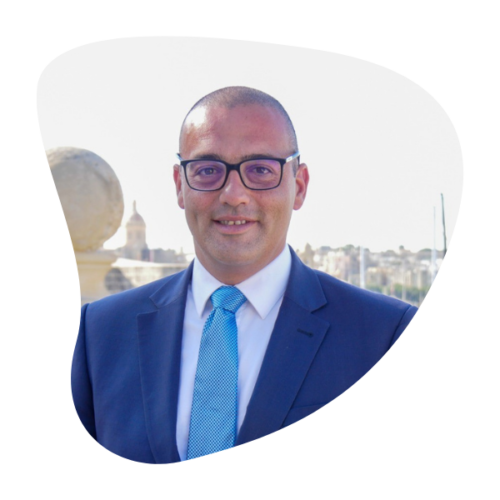 Ivan Sammut has 22 years' experience in the international maritime industry and graduated with a Master of Science degree in International Maritime Studies from the University of Southampton, United Kingdom. He is the current Registrar General of Shipping and Seamen, responsible for the Merchant Shipping Directorate within Transport Malta – the Malta Ship and Yacht Register. He is Malta's representative on the Administrative Board of the European Maritime Safety Agency (EMSA) and the European Sustainable Shipping Forum (ESSF). Mr Sammut is also Malta's head of delegation at a number of meetings of the International Maritime Organisation (IMO) and the International Labour Organisation (ILO).
For the last eleven years, Mr Sammut is entrusted to regulate, control and administer all matters related to ship and yacht registration under the Malta flag and their technical performance with regards to safety and pollution prevention and to promote Maritime Malta with the international shipping community. He is also entrusted with regulating the employment and certification of seafarers and to promote and advance the skills of seafarers and of persons employed in the maritime industry, to foster Malta's relations in international shipping fora and to administer the implementation of maritime and other related international conventions and agreements.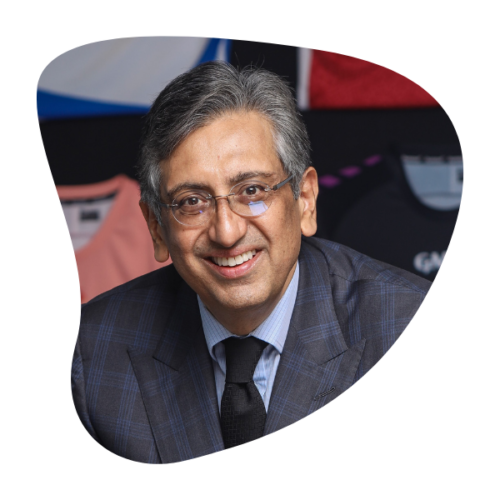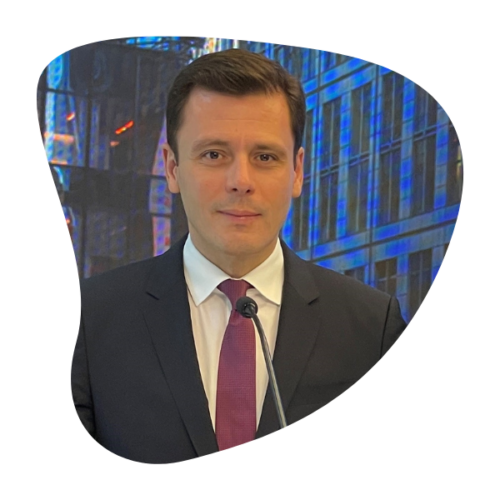 Dr. Christos Sigalas is business practitioner with more than 15 years of finance and accounting working experience in maritime shipping, investment banking, telecommunication, and management consulting industries. He has significant experience in public equity offerings, debt financings, debt restructurings as well shipping investments. Currently, he serves as the Financial Manager at Seanergy Maritime Holding Corp., a maritime shipping company listed on the NASDAQ Capital Market.
Dr. Christos Sigalas also has more than 15 years of undergraduate and graduate teaching experience in the academic fields of strategic and financial management at various public and private Greek Universities. Currently holds the position of Associate Professor at Deree-The American College of Greece. His main research interests include strategic management, corporate finance, management accounting and maritime financial management, with more than 20 manuscripts published in academic journals, journals for practitioners, book chapters, conferences proceedings and economic press. He received the 2014 Highly Commended Paper Award by Emerald Publishing, for publishing in the Journal of Strategy and Management. He also received the IAME 2019 – Best Paper Award for the special session 'Financial Risk Management and Investments in Maritime Transportation' at 27th Annual Conference of the International Association of Maritime Economists.
He holds a PhD (2012) with honors from University of Piraeus, an MBA (2005) with honors from Athens University of Economics and Business and a BSc (2002) in Management & Business Administration from Athens University of Economics and Business.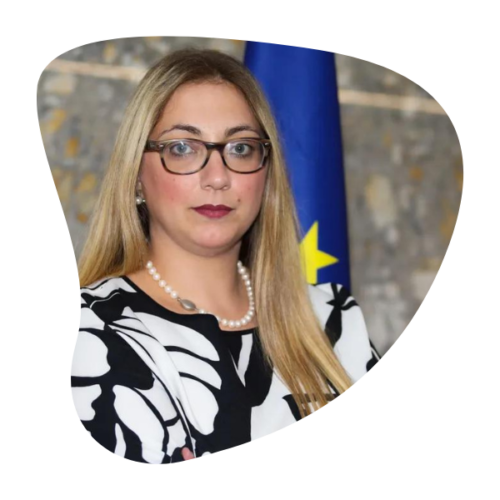 Dr Spiteri Lucas is the Chief Exeuctive Officer / Registrar of the Malta Business Registry and is responsible for the overall management and performance of the Registry, as well as the strategy development and implementation of the Business Register. She has played a pivotal role in bringing about key changes within the entity that were crucial in updating the registry in line with european and international criterias.
She graduated as a Doctor of Laws from the University of Malta in 2010 and few months later obtained her warrant to practice in the Maltese Courts. She read Masters in European and Comparative Law, graduating in 2012. She started her career with a leading local law firm, advising local and international clients on civil, commercial, corporate, shipping and aviation law. She also represented various clients in litigation procedures before Tribunals and local Courts. She is also a member of the board of examiners for the Department of Commercial Law of the University of Malta.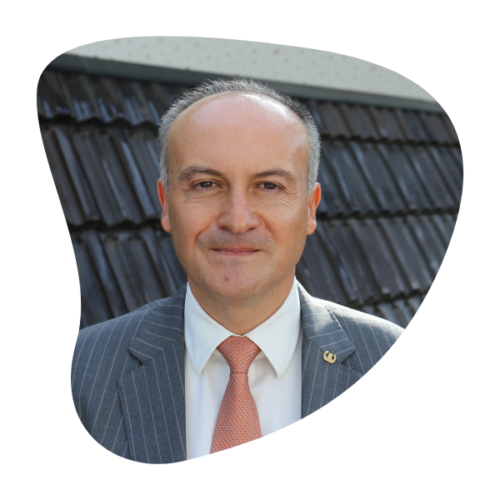 Prof. George Theocharidis
Professor of Maritime Law & Policy at the World Maritime University. Member of the Piraeus Law Bar and a qualified advocate before Areios Pagos (Supreme Court) with litigation practice. Full member of the Hellenic Maritime Law Association since 2000, Supporting Member of the London Maritime Association of Arbitrators (LMAA) since 2004 and Member of the IMO Roaster of Experts. He is also Member of the Working Group of the Legal Committee of IMO pertaining to "Measures to Prevent Unlawful Practices Associated with Fraudulent Registration and Fraudulent Registries of Ships" and Joint Rapporteur of the International Working Group of the Comité Maritime International (CMI) on "Liability for the Wrongful Arrest of Ships".
Author of books and articles in various fields of law (e.g. Ship Security Rights, Carriage of Goods by Sea, Law of the Sea, Marine Insurance, Conflict of Laws), invited lecturer at Universities and speaker in international conferences. His published research work in international referred periodicals has received numerous citations from courts and legal theory (Heidelberg Report).
He is holder of an LL.M. degree from the University of Cambridge (UK) and a Ph.D. from Aristotle University (Greece).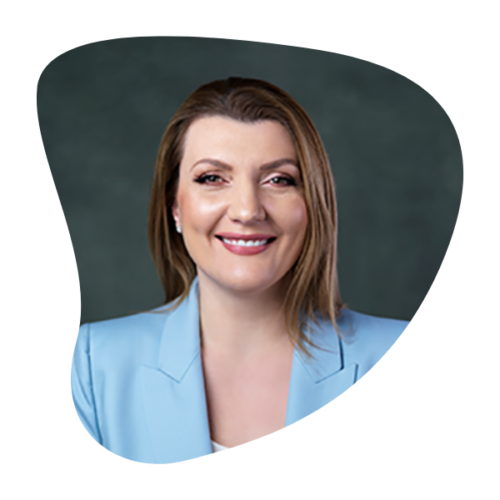 Despina Panayiotou Theodosiou is joint CEO of TOTOTHEO MARITIME, a leading global service provider specialising in innovative, efficient, and functional solutions in the fields of maritime satellite communications, digitalization, automation, and navigation systems.
As from August 2021 she is the Chairperson of the Board of Directors of the Electricity Authority of Cyprus.
She is President of Women's International Shipping and Trading Association, an organization comprised of 55 National WISTA Associations. She has been instrumental to WISTA's success in receiving consultative status at the International Maritime Organization (IMO) in 2018.
She is a board member of the Cyprus Shipping Chamber, the Cyprus Employers and Industrialists Federation, the Limassol Chamber of Commerce and Industry.
In July 2020, she was elected as a Member to the General committee of the Association of SA and Limited Companies in Greece and as Head of its Shipping Sector committee.
Leading international shipping publication Lloyd's List selected Despina as one of the Top 100 Most Influential people in shipping in 5 consecutive years since 2017. In 2019 she was also named as the "International Personality of the Year" at the Lloyd's List Greek Shipping Awards.
She holds degrees from the National and Capodistrian University of Athens, the Copenhagen Business School, and the University of Oxford.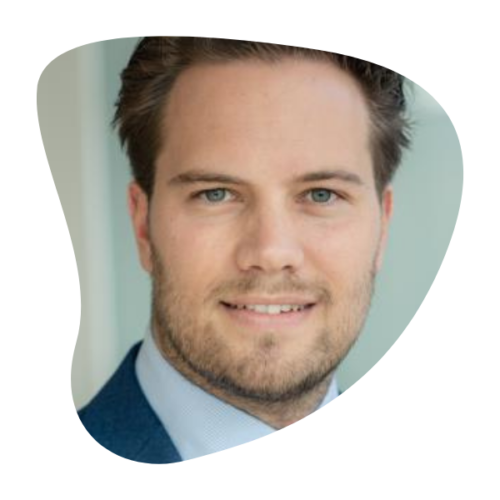 Thijs is an experienced Director at KPMG Cyber with a strong international track record. He is responsible for the delivery of information security projects in the areas of Security Strategy and Maturity Services, Information Risk Management and Measurement, (Chief) Information Security Officer Services, IT Governance, Risk and Compliance and Operational Technology Risk.
He has deep expertise in Information Security for the Maritime sector and has worked for maritime organisations from both The Netherlands and Norway. Thijs assists such organizations with defining their Information Security Strategy, achieving IMO Compliance on Cyber Risk Management, implementing Security Monitoring and improving their Cyber Maturity. In addition, Thijs advised in the establishment of the national sector-wide maritime Cyber Resilience Centre for Norway.
Thijs completed an MSc in Industrial and Applied Mathematics at Eindhoven University of Technology, an Executive Masters in IT Auditing and an Executive MBA, giving him a strong academic foundation in both technical and business domains.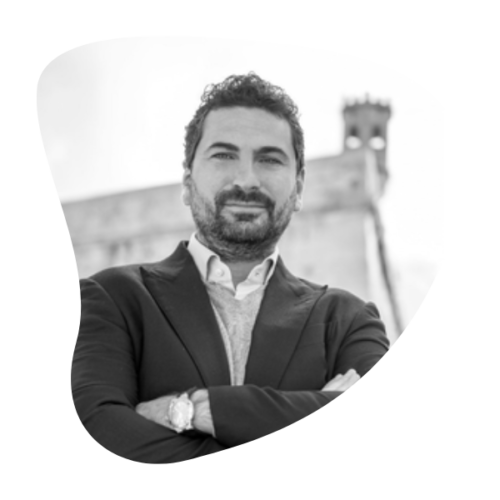 With a background in Marketing and New Media, Niki has had a lifelong passion for yachts with over 30,000nm of navigational experience. Since joining the family business in 2006 he has since founded Esprit Yachting which represents the Azimut|Benetti Group, Nautor's Swan and Williams Tenders and today the family company has grown into Tauss Holdings - a multidisciplinary outfit with subsidiaries offering fully-fledged technical yacht support , Yacht Management, Charter Management, Marina Development and Yacht Finance.
In 2015 and 2016 Yachting Events successfully operated and managed two editions of the RC44 Valletta Cup as part of the International circuit of the RC44 World Championship.
In 2016 Niki spearheaded an international consortium that was successful in the awarding of a 270 berth marina concession in Malta. Niki has since held the position of General Manager at Marina di Valletta which is now at capacity and has just been finalized its €8.5m investment plan and its Landmark Capitanerie in mid-2021
Since 2018 Niki has held the position of CEO at AB Finance Plc offering yacht finance to the Azimut Yachts Dealer Network clients across the Mediterranean
Niki currently holds the position of Vice Chair of the Yachting Services Section at the Malta Chamber where he has been an active member of the committee for the past 8 years.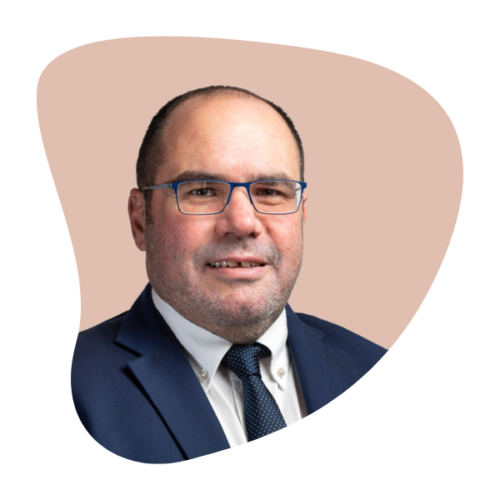 Nicholas Valenzia is a Partner at Mamo TCV Advocates.
He heads the firm's Shipping and Aviation Department with particular focus on assets management and finance issues. Nicholas has also vast experience in vessels (including super yachts) and aircraft ownership and operational structures. Nicholas also coordinates vessel and aircraft repossession procedures on behalf of international credit institutions.
Practice Areas
Shipping and Yachting
Aviation
Litigation
General Civil and Commercial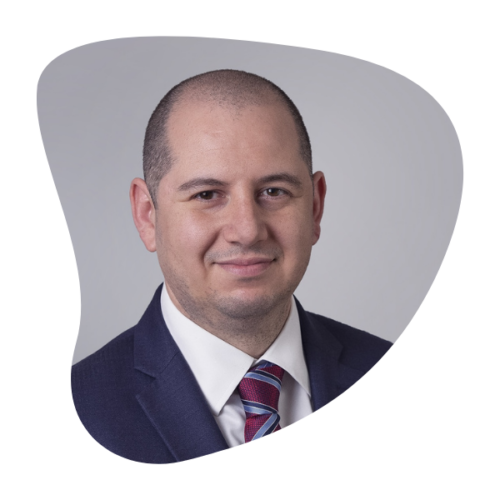 Matthew Xerri is a Senior Associate within Ganado Advocates' shipping and aviation team, with particular focus on ship and aviation finance, including the implementation of alternative financing methods. Matthew regularly assists financial institutions and leading banks in the perfection of security over yachts, commercial vessels and aircraft. Matthew also assists in the registration of international interests in the international registry as well as acts on behalf of various aircraft lessors in aircraft leasing transactions and structures, including the drafting of lease agreements. Matthew, together with the litigation team, also provides guidance on enforcement issues, including the arrest and/or re-possession of aircraft and vessels.
Matthew also assisted the Malta Civil Aviation Directorate with the drafting of legislation in order to amend the Malta Aircraft Registration Act.
Languages: English, Italian, Maltese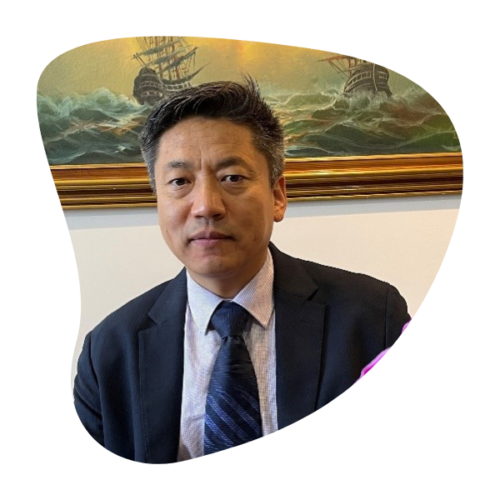 Sept 2021 - NOW
General Manager
CCS ATHENS SA
OCTOBER 2010 – AUGUST 2021
Vice General Manager
CCS DALIAN BRANCH
JUNE 2006 – SEPT 2010
Director Of Marine Product Survey Dept.
CCS DALIAN BRANCH
JANUARY 2002 – MAY 2006
Manager Of Survey Dept.
CCS HANBURG BRANCH
JANUARY 2001 – DECEMBER 2001
Surveyor
CCS HQ CLASS DEPT
SEPTEMBER 1996 – DECEMBER 2000
Surveyor
CCS SOUTH KOREA IN SHIPYARD
DECEMBER 1990 – OCTOBER 1996
Surveyor
CCS DALIAN BRACH
EDUCATION
SEPTEMBER 1986 – DECEMBER 1990
BACHELOR Marine Engineering
DALIAN MARITIME UNIVERSITY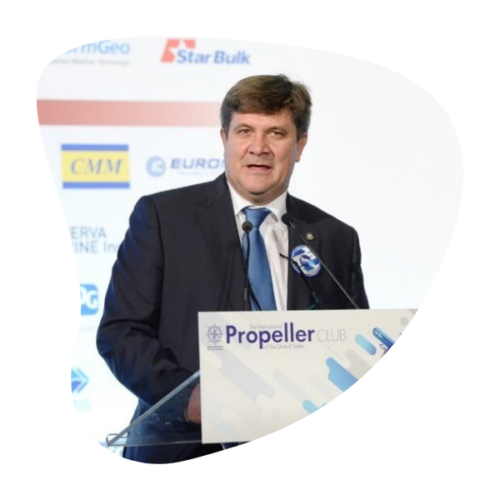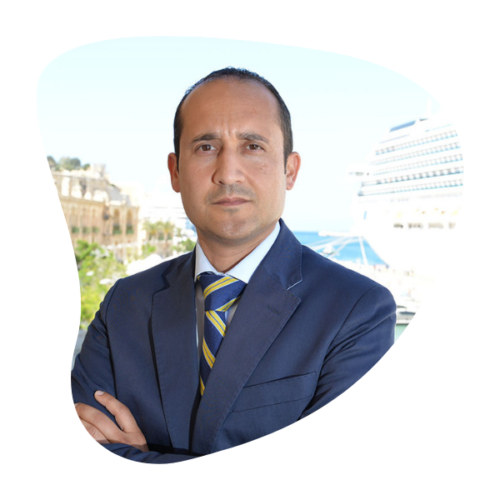 Mr. Xuereb has served as COO of Global Ports Holding since 2016. He has served as the CEO of Valletta Cruise Port since 2014 and has been employed by the company since its inception in 2002, and was appointed as Group Chief Finance Officer in 2009.
At GPH he is responsible for the harmonization of operational processes and systems across the group as well as nurturing a culture of knowledge sharing for the continued development of the individual ports in terms of operational excellence and revenue maximization.
Stephen Xuereb has over 20 years senior management experience, 14 of which in the Cruise Industry. Previous to that he occupied posts in the audit and financial advisory sectors as well in the retail, property and hospitality industries. Mr. Xuereb is a Fellow of the Chartered Institute of Accountants and a Henley MBA graduate.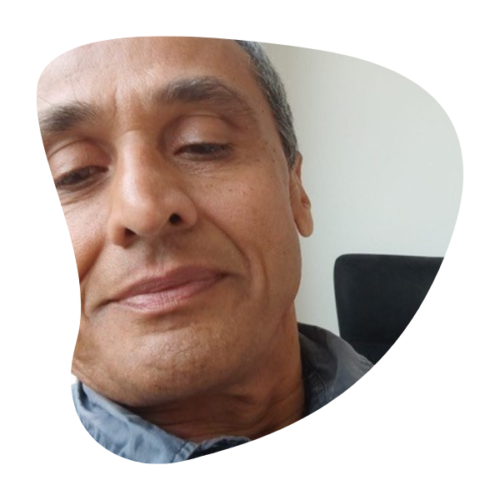 Uday Yellapurkar, Chairman, Founder & Director of the Elegant Exit Company.
Uday sailed in various ascending capacities from cadet to captain on various types of ships. For decades he managed ashore shipping operations, from shipbuilding orders to trading and logistics. Founder and director of several companies active in the dredging, container shipping, and logistics markets, Uday now holds the Chairman position at the Elegant Exit Company (EEC). EEC's purpose is to make sustainable ship recycling the industry norm.
This will only be possible if sustainability runs through every vein of the company. This starts with the recycling process, which adheres to the most stringent ship recycling standards, and prioritizes sustainability. To make an industry wide impact EEC will connect the dots between ship owners, recycling yards and steel mills creating a supply chain from ship to steel. The industrialization opportunities that this supply chain brings is the key to decreasing the costs and further increasing the sustainability of the recycling process.
Uday: ``Do we want to be on the right side of History in our World of Shipping? Really? Imagine a world where new buildings with better tech and better fuels will be ordered by shipping companies with lofty intentions backed by well-meaning finance. So, these companies will have higher ESG rankings because their ships are modern, efficient and environmentally friendly plus they have some women directors on the board. To maintain highest ESG rankings, these companies will throw out more and more older ships way sooner than their scrapping age; to do "good", look "good" and feel "good". Where do the orphaned oldies go ? - Do we care? Do we want to make sure that these discarded ships do not pollute the environment? Do we want to make sure many men AND women don't suffer under terrible conditions as workers in the scrapyards? Think EEC! And ask yourself WHY? Your ``good`` acts may be the very reason why ships are not "de-Lego-ed" into Green Steel. I've thrown out the trash on the street, so that I can welcome you in my clean & tidy home. A warm welcome to EEC! Come and join us on our journey: We will fix the bittersweet end by UP-cycling tired old ships in to New Green Steel!``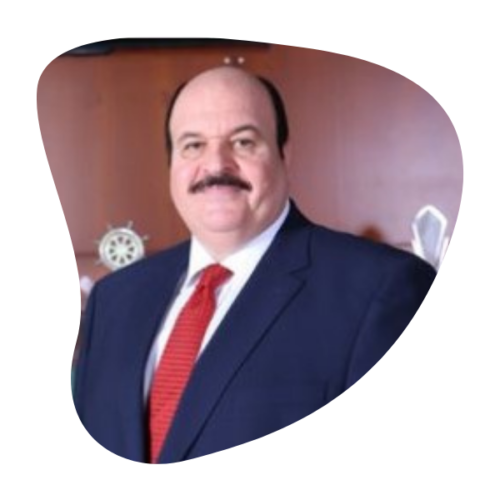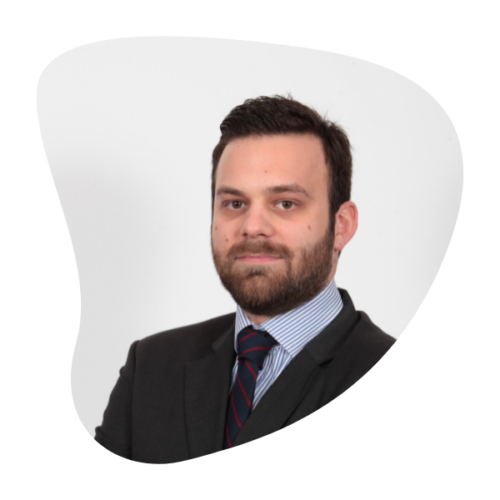 Dimitris-Alexandros Zisimopoulos is Sales Manager for Southern Europe in RINA and responsible for assisting ship owners and operators with creating value through Digital transformation.
Prior to joining RINA, he has worked 6 years for MAN Energy Solutions, the last 2 of them Sales Manager for Greece, Cyprus and Israel.
Zisimopoulos holds an MEng in Mechanical Engineering from the Aristotle University of Thessaloniki and an MBA from the Athens University of Economics and Business.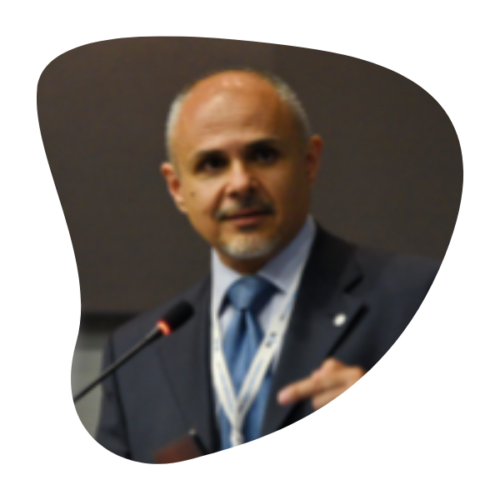 Spyros Zolotas is a Naval Architect and Marine Engineer, graduate of the National Technical University of Athens.
After some post-graduate academic experiences in Greece and abroad, as well as a period of employment with a major engine manufacturer, back in 1996 he joined RINA classification society as exclusive marine surveyor. At this position and after a training period at RINA Head Office in Genoa, Italy, he followed various projects of ships in service, as well as newbuildings in Greece and worldwide.
Later he served in various positions within RINA, as Technical Manager of Piraeus Marine, Country Manager for Greece, Area Manager for Greece, Cyprus & Black Sea, up to current role of Marine Senior Director for Southern Europe & Africa, an area with center of gravity in Piraeus but extending from Spain and Portugal to the Black Sea, Greece, Cyprus and the whole Africa.
Zolotas is the author of two technical books and regular writer of articles, Member of the Royal Institute of Naval Architects and Chartered Engineer, as well as European Engineer with FEANI.
In 2017 he was elected as Honorary Secretary in the Board of Directors of the Hellenic Joint Branch of RINA/IMAREST.
In 2019 and in 2021 he was elected in the Board of Directors of the Greek Union of Cruise Ship Owners & Associated Members.
In 2020, Spyros Zolotas has been elected as Board Member of the Hellenic Institute of Marine Technology (ELINT), which is an institution with long history in Greece. From 2022 he is serving as Vice Chairman of the Institute.
He is also member of the International Propeller Club of the United States, Port of Piraeus and the Nautical Museum of Greece, as well as other associations.
Spyros Zolotas is married and father of two sons.