Amongst the Speakers for 2022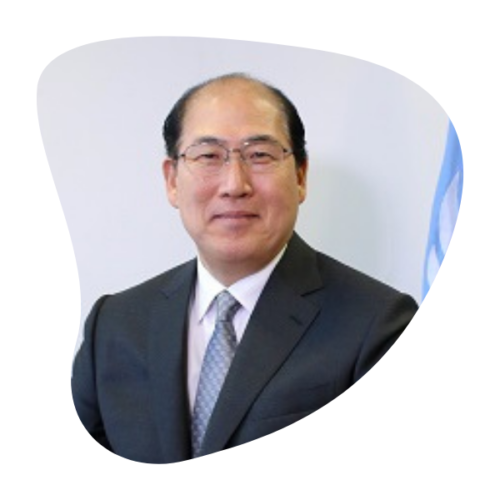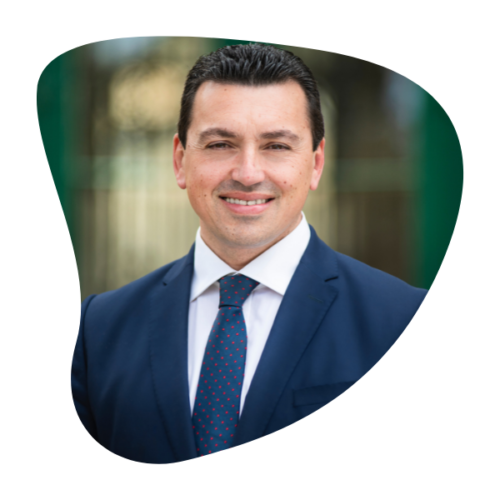 Hon. Aaron Farrugia is Malta's Minister for Transport, Infrastructure and Capital Projects.
He previously served as Minister for the Environment, Climate Change and Planning after serving as Parliamentary Secretary for European Funds and Social Dialogue at the Ministry for European Affairs and Equality.
Farrugia was elected to the House of Representatives of Malta in June, 2017. He is a member of the Foreign Affairs Committee and Head of the Maltese Delegation in the Parliamentary Assembly for the Mediterranean.
Honourable Farrugia has previously served as Deputy Mayor of Ta' Xbiex, Chairman of the Malta Labour Party's progressive think-tank IDEAT, Chairman of the Labour Youth Forum, Education Secretary and Member of both the Administration and the National Executive Committee of the Partit Laburista.
As an economist, Farrugia worked as an Advisor to the Maltese Delegation in the Committee of the Regions and later on as the Chief Executive Officer of the Malta Freeport Corporation. He graduated with an Honours Degree in Finance at the University of Malta in 2002, read a Master of Arts degree in European Politics, Economics and Law in 2005. He graduated as Bachelor of Laws L.L.B. in 2011 and obtained a Doctor of Laws in 2013.
Aaron Farrugia was a visiting lecturer at the Faculty of Economics, Management and Accountancy of the University of Malta, teaching Politics, Political Campaigning, Policies and Governance. Aaron is an alumnus of the U.S. International Visitor Leadership Programme (IVLP, 2012), and was selected as a 40under40 European Young Leader by Friends of Europe in 2017.
He is married to Charmaine Farrugia and they have two daughters, Petra, born in 2012 and Angelica, born in 2018.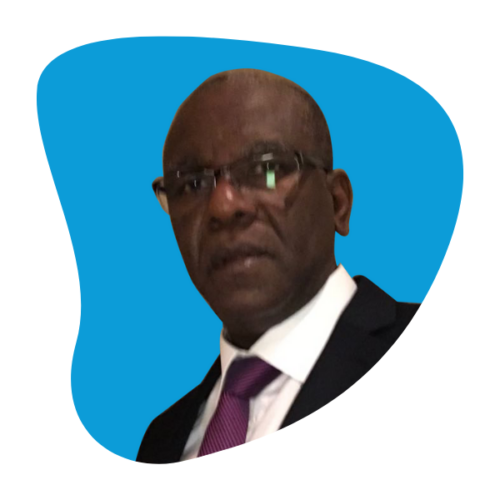 CURRICULUM VITAE (CV) Mr. ABDULLA HUSSEIN KOMBO
MSc, Msc, PGD, PGD, BSc and Class ! certificate of Competency
PROFESSIONAL EXPERIENCE
June 2022 – Now: Chairman of the House of Representatives
April 2022 – Now: Chairman of the Permanent Budget committee of House of Representatives
Nov 2020 - March 2022: Minister of Blue Economy and Fisheries, Zanzibar
June 26 2016 - July 2020: Director General and Registrar of Ships in Zanzibar. ZanzibarMaritimeAuthority — ZMA
March 2019 appointed as International Maritime Organization Single Point of Contact of Tanzania (SPC).
February 2011 – Oct. 2012: Director of Planning, Policy and Research Ministry of Infrastructure and Communications Zanzibar.
SPECIAL TASKS
July 2006 - Oct. 2012: Project Coordinator, Zanzibar Transport Master plan World bank Financed Project
September 2003 to June 2004: Project coordinator, Transport Policy Project Financed by World bank
June 2009 till Sept. 2013: Member of Board of Directors, ZANTEL
Dec 2008 till Feb. 2013: Member of Board of Directors for Universal Communications Access Fund - UCAF
July 2004 – Oct. 2004: Chairman of Task Force, Task Force for Preparation of Zanzibar Merchant Shipping Act.
Nov 2002 until Jan 2004: Member of Zanzibar Labor Law Reform Committee
5th.April 2003 – Nov 2004: Member of Task Force for Preparation of Implementation strategy for ICT policy in Tanzania
SPECIAL INTERNATIONAL MEETINGS
1. May 2012 June 2018: IMO Maritime Safety Committee Meeting/General IMO assembly representing Government of United republic of Tanzania Delegation.
2. May 2018 and June 2018: Member of United Republic of Tanzania Delegation in the United Nations meeting on the reform of Law of the sea.
Degrees and Diploma Awarded
Masters of Science in Project Management
Master of Science Degree (MSc) in Ports & Shipping Administration, World
Maritime University in Malmo - Sweden.
Post Graduate Diploma in International transport & Logistics, Norwegian Shipping
Academy and Arab Academy for Science and Technology & Maritime Transport – Alexandria Egypt,
Post Graduate Diploma in Professional Shipping, Norwegian Shipping Academy Oslo Norway
Class 111 Certificate of Competency Deck, International Sea Going Certificate Dar es Salaam Maritime Institute (DMI)
Bachelor of Science Degree (BSc) in Maritime Transport, Technology (Maritime Economics) (Formally known as Arab Maritime Transport Academy currently known as Arab Academy for Science and Technology & Maritime Transport, Egypt.)
Advanced Procurement of Goods and Equipment World Bank Financed Programme, ESAMI Mbambane Swaziland.
Project Design proposal/writing and Fund Raising, BCC Training Centre Manzinim-Swaziland - Alexandria -
Public Policy Reforms, Governance and Sustainable Development. In- ternational Management Development, Centre For HIPC Nations, Manzini – Kingdom of Swaziland.
P.O Box 266. Zanzibar Tanzania. Tel +255 777 411360 or 0655411364 Email:
komboabdullah@gmail.com
dgzma@zma.go.tz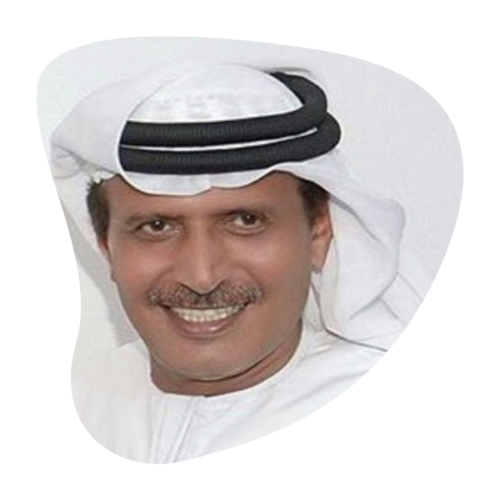 H.E. Khamis Juma Buamim is the Chairman & Group CEO of KBI-uae which is a conglomerate operating in several sectors including oil & gas, energy, navigation and industry. H.E. Khamis Juma Buamim is a board member of Gulf Craft Inc and Asia Think Tank Group for future maritime transformation and the Global advisor for the MareForum, formerly he was Board Member and MD and Group CEO of Gulf Navigation Holding PJSC and Board Member of Drake and Scull International PJSC. H.E. Khamis Juma Buamim is the Chairman of the Dubai Council for Marine and Maritime Industries, the specialized industry council formed to promote the interests of the offshore and maritime industry in Dubai and the UAE. He is Honorary Advisor to Hong Kong Asian Logistics, Maritime and Aviation Conference (ALMAC) and also Chairman of Arab Association for Petroleum Professionals (AAPP), for the professionals in the oil and gas industry in the Middle East and the world to connect, network and collaborate to tackle major challenges facing the industry. In addition, he is the former Chairman of the Federal Committee for the Revision and Update of the UAE Maritime Law, the committee was created to review and update the UAE Commercial Maritime Law and formulate a new & futuristic law that will propel and govern the ongoing potential growth of business and the maritime industry in the UAE and the region.
H.E. Khamis Juma Buamim is the former Chairman and Chief Executive Officer of Drydocks world and Maritime world and Chairman of the Board of DDW-PaxOcean Asia PTE Singapore and has successfully led the organization through its restructuring during the global financial crisis. His leadership and direction have been instrumental in the company being able to acquire several pioneering projects on a global scale. This leadership has seen the company move from close to financial failure, create major synergies, recognize potential and place the organization firmly on a path driven to sustainable profitability and growth.
H.E. Khamis Juma Buamim is a Leading veteran in the oil and gas industry worked with Conoco and ConocoPhillips for 26 years and held various corporate and management positions, including vice president of Dubai oil company, a subsidiary of ConocoPhillips in the United Arab Emirates. He was also the Chairman and CEO of Regional Clean Sea Organization (RECSO) the oil industry environmental arm in the Gulf region.
H.E. Khamis Juma Buamim is involved in a number of leading private & public organization, he was member of the Dubai Government Crises and Disasters Management Team, member of the Advisory board of Emirates Classification Society (Tasneef), Vice Chairman of the Federal Transportation Authority Technical Committee, Advisor to the Career Gulf Development and Senior Advisor in the Middle East and North Africa- Business strategies & International Energy.
H.E. Khamis Juma Buamim has won many Awards and life time achievements, including being recognized as the most influential maritime top 50 personalities in the world by Tanker Shipping & Trade magazine of London 2015, The Maritime Standard Hall of Fame 2016, H.H sheikh Mohammed Bin Rashid Business Award 2014, The Tatweej Personality Award for leadership, management and business 2014, The ``Outstanding Lifetime Achievement`` award from Lloyd's List London for his contribution to the in an exemplary & profound manner and for his distinguished service to the maritime sector in the UAE, his role in reviving the legacy shipbuilder & helping to instill new energy into the Dubai & UAE maritime scene, The year personality award in the field of marine and maritime industry by International Ships Techniques 2013, Sword of Honors from the British Safety Council " London 2014, The International Prize in Human Resource Management, The Archimedes Achievement Award ``for excellence and exchange of knowledge`` - United States of America and many others.
H.E. Khamis Juma Buamim holds Bachelor of Business Administration and Economics - United Kingdom and the National Administration degree in Crises Management and incident Command - United States of America and the High-accreditation on international human resources management (IPM) & a Credited executive in Mergers, acquisitions and transformation including corporate restructuring, finance, and growth.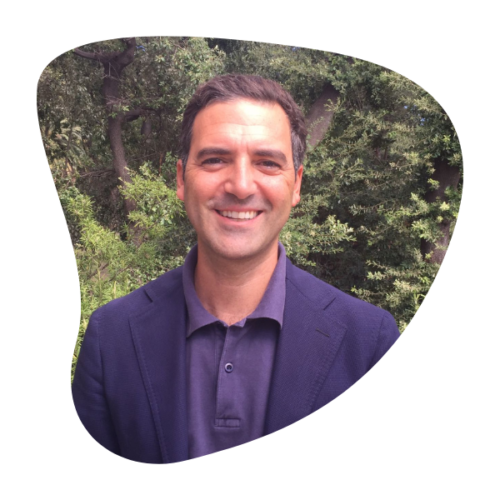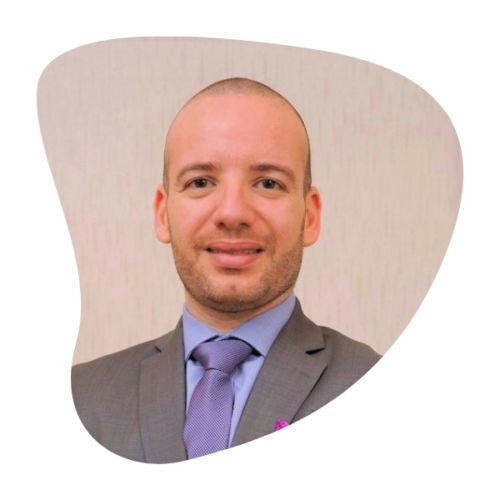 Dr Jean-Pie Gauci-Maistre is a Director of GM International Services Limited and the Managing Partner of the Law firm Gauci-Maistre Xynou. Dr Gauci-Maistre, a lawyer by profession, initially joined the renowned Athens-based ship management company, Eastern Mediterranean Maritime Limited (EastMed) where he formed part of the legal department and also engaged with the dry bulk operations department. He served as a supernumerary on-board various types of vessels in a bid to gain practical experience in the field. Prior to returning to Malta Dr Gauci-Maistre successfully completed a stage with the Fisheries and Maritime Affairs Cabinet of the EU Commission.
Upon returning to Malta, Dr Gauci-Maistre took up the post of legal advisor of both GM Corporate & Fiduciary Services Limited (GMC) and GM International Services Limited (GMI). He subsequently took up the post of Executive Directors of both companies and today also holds directorships and the position of Compliance Officer in other companies. GMC and GMI form part of the Economicard Group of Companies which has been operating both locally and internationally for over 40 years. Both GMC and GMI are actively involved in the financial services industry, which has become a substantial pillar of Malta's economy. Nowadays, Dr Gauci-Maistre is actively involved in the management and operations of the group of companies.
With the substantial growth of his legal practice, Dr Gauci-Maistre co-founded the firm Gauci-Maistre Xynou, with Ms Despoina Xynou, a Greek lawyer. Together with their growing team of lawyers, the firm is operated from Malta with a predominantly international client base. Dr Gauci-Maistre's main practice areas are Maritime Law, including Ship & Yacht Finance, Ship & Yacht Registration, as well as Corporate and Tax Law.
Dr Gauci-Maistre is also a guest lecturer at various institutions, notably the World Maritime University and the Malta Institute of Taxation.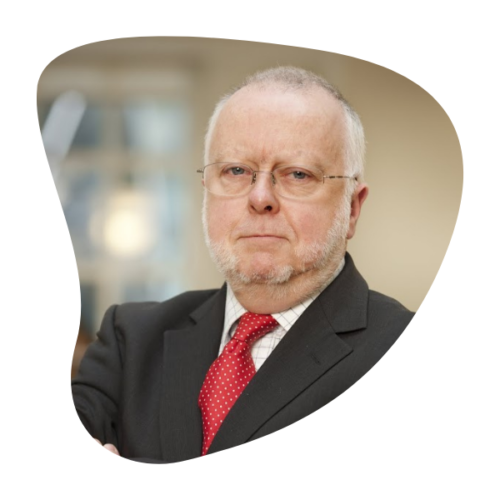 Peter Hinchliffe OBE BSc FNI
Peter enjoyed a first career in the British Royal Navy, that included over 20 years at sea and 5 years in command of submarines. He also gained a civilian BSc (Hons) in Systems and Management. He joined the International Chamber of Shipping in 2001 and for several years led ICS representation on maritime safety, security and environmental issues at the United Nations International Maritime Organization and elsewhere. He served as Secretary General of ICS from 2010 until 2018 when he retired. The membership of the International Chamber of Shipping (ICS) comprises the key national shipowners' associations from around the world and represents more than 80% of the world's merchant tonnage.
Peter is now working as an independent maritime consultant for a number of clients predominantly on the environmental performance of shipping, security and migrant protection.
Peter is a Fellow of the Nautical Institute and chairs the NI Executive Board. He is a Younger Brother of Trinity House and Honorary Fellow of the World Maritime University.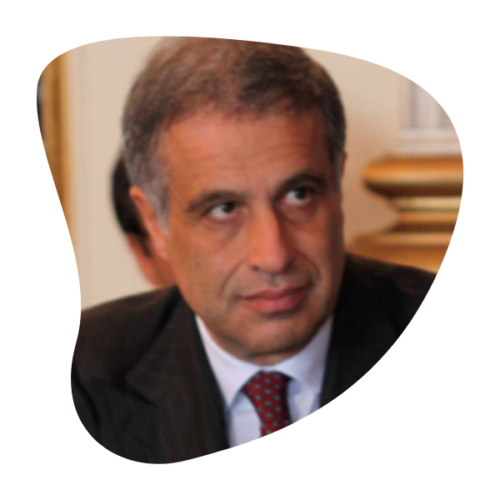 Francesco S. Lauro acts as a lawyer for and advises some of the largest Shipowners and Logistics Companies in the world.
Francesco graduated in Law at the Federico II University in Naples, with the highest honors, and then studied at the University College in London. He founded Studio Legale Lauro in 1993 and since then is its managing partner. He was President of the Port Authority of Naples (1996-2000). He is, or has been, Chairman and Board Member of important shipping and State owner companies in Italy, Greece and Malta.
Francesco deals with all the aspects related to the shipping industry, assisting Owners, Charterers, P&I Clubs, Marine Underwriters, Banks and Financial institutions in various fields: Arrest of Ship, Charter Parties and Bills of Lading disputes, Shipbuilding Contracts, Collisions, Salvage, Marine Pollution, International Trade, Cross-Border Transactions, Loan Agreements, International Shipping and M&A Arbitrations, LLMA Arbitrations. He is admitted to appear before the Italian Supreme Court of Cassation.
Studio Legale Lauro has hosted many of the world major shipping sector players at ``Shipping & the Law``, www.shippingandthelaw.org, the yearly conference held in Naples since 2010, in which are discussed the current hottest shipping international trade topics.
Avv. Francesco S. Lauro Studio Legale Lauro Via Cardinale Guglielmo Sanfelice, 8, 80134 Naples, Italy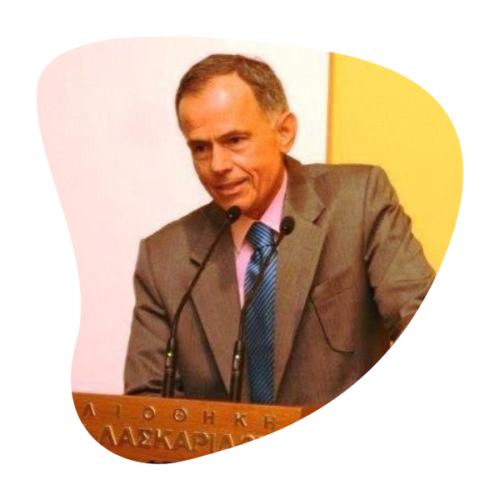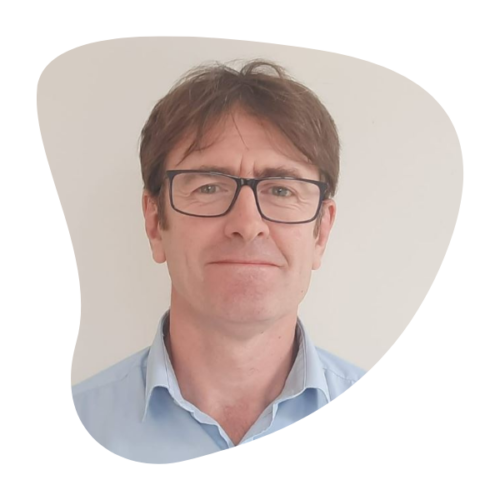 Phil is a chartered engineer and member of the Royal Institution of Naval Architects and has been in the maritime industry for 30 years. He has worked for a shipyard, Classification Society, cruise ship companies, and two Flag State maritime administrations. He has been with Cayman Registry since 2005 and is currently their Regional Director for Europe, Middle East and Africa.'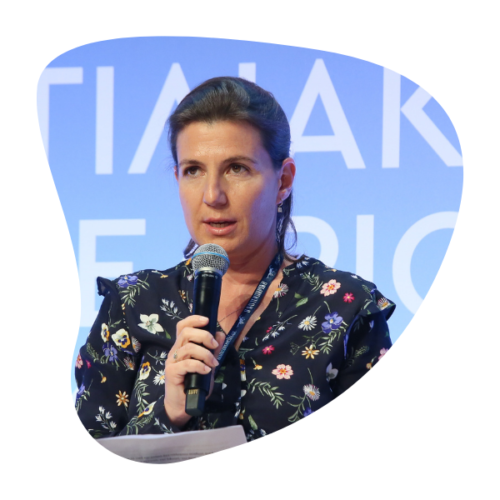 Ioanna Procopiou graduated from Bath University in 2000 with a BEng in Electrical and Electronic Engineering and continued her studies gaining an MSc from City University in Shipping Trade and Finance. In 2018 she became an alumna from Harvard Business School.
In 2003 she joined Dynacom Tankers Management in Glyfada, Greece. In 2010, after heading the Sale and Purchase and Projects activities in Dynacom for 4 years, Ioanna formed Prominence Maritime a company that manages 6 bulk carriers. In addition to the above she is the CEO of Sea Traders, which currently manages 34 bulk carriers.
Ioanna is a vice-chairwoman of the North of England P&I association, is on the executive board of BIMCO, on the board of the Union of Greek Shipowners Association and the Cypriot Shipowners Association.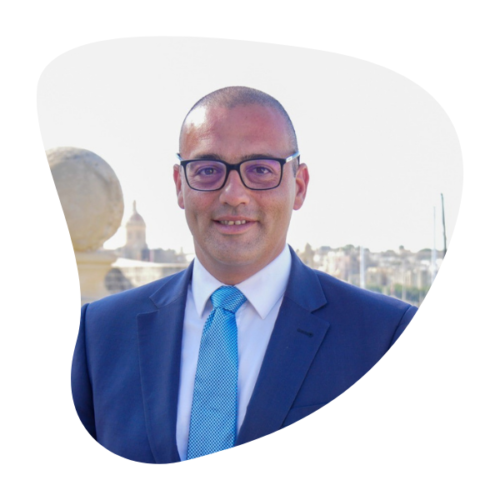 Ivan Sammut has 22 years' experience in the international maritime industry and graduated with a Master of Science degree in International Maritime Studies from the University of Southampton, United Kingdom. He is the current Registrar General of Shipping and Seamen, responsible for the Merchant Shipping Directorate within Transport Malta – the Malta Ship and Yacht Register. He is Malta's representative on the Administrative Board of the European Maritime Safety Agency (EMSA) and the European Sustainable Shipping Forum (ESSF). Mr Sammut is also Malta's head of delegation at a number of meetings of the International Maritime Organisation (IMO) and the International Labour Organisation (ILO).
For the last eleven years, Mr Sammut is entrusted to regulate, control and administer all matters related to ship and yacht registration under the Malta flag and their technical performance with regards to safety and pollution prevention and to promote Maritime Malta with the international shipping community. He is also entrusted with regulating the employment and certification of seafarers and to promote and advance the skills of seafarers and of persons employed in the maritime industry, to foster Malta's relations in international shipping fora and to administer the implementation of maritime and other related international conventions and agreements.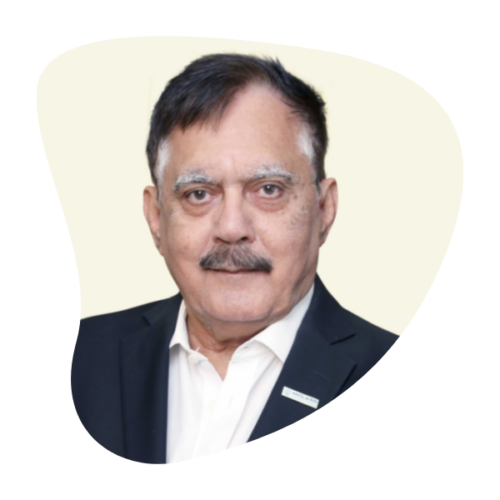 Mr. Arun Sharma
Executive Chairman, Indian Register of Shipping
Mr. Arun Sharma's maritime career is an embodiment of visionary leadership with rich and diverse experience in management, strategy, and operations across reputed organisations within the maritime industry.
In his career spanning several decades, he held top management positions with key shipping companies including The Shipping Corporation of India, Varun Shipping, Great Eastern Shipping, and India Steamships. He served on the board of Indian National Shipowners' Association and on the Asia Committees of leading Classification Societies.
His Chairmanship of IACS from Jul 2019 to June 2020 was appreciated by international maritime fraternity especially for IACS initiatives during the particularly turbulent times of the pandemic.
At the Indian Register of Shipping, Mr. Sharma has been able to strengthen the team's focus on quality operations and enhancing the global profile of the organization. He led the organizational transformation through various initiatives and achieved sustained growth through both organic as well as inorganic means.
He was featured in the Lloyds List Top 100 Most Influential People in the shipping industry in 2019 and was also included in the Lloyds List Top 10 in Regulation.
He was the recipient of India's highest maritime honour - the 'Varuna award' in April 2021. He also received the 'Lifetime Achievement Award' at the Samudra Manthan Awards 2021.
Throughout his extensive experience, Mr. Sharma's approach has always been on managing companies at the highest quality standards, keeping up with the latest technology, training and positioning right people in the right places.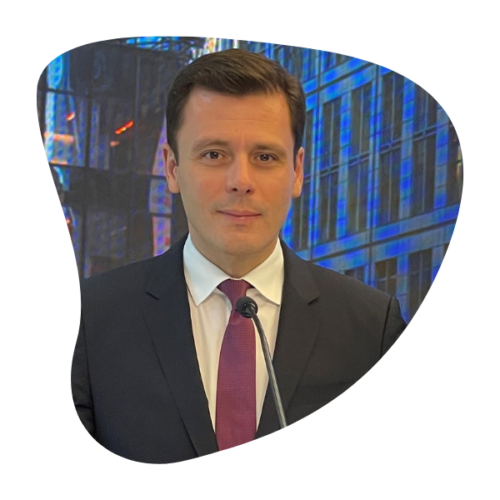 Dr. Christos Sigalas is business practitioner with more than 15 years of finance and accounting working experience in maritime shipping, investment banking, telecommunication, and management consulting industries. He has significant experience in public equity offerings, debt financings, debt restructurings as well shipping investments. Currently, he serves as the Financial Manager at Seanergy Maritime Holding Corp., a maritime shipping company listed on the NASDAQ Capital Market.
Dr. Christos Sigalas also has more than 15 years of undergraduate and graduate teaching experience in the academic fields of strategic and financial management at various public and private Greek Universities. Currently holds the position of Associate Professor at Deree-The American College of Greece. His main research interests include strategic management, corporate finance, management accounting and maritime financial management, with more than 20 manuscripts published in academic journals, journals for practitioners, book chapters, conferences proceedings and economic press. He received the 2014 Highly Commended Paper Award by Emerald Publishing, for publishing in the Journal of Strategy and Management. He also received the IAME 2019 – Best Paper Award for the special session 'Financial Risk Management and Investments in Maritime Transportation' at 27th Annual Conference of the International Association of Maritime Economists.
He holds a PhD (2012) with honors from University of Piraeus, an MBA (2005) with honors from Athens University of Economics and Business and a BSc (2002) in Management & Business Administration from Athens University of Economics and Business.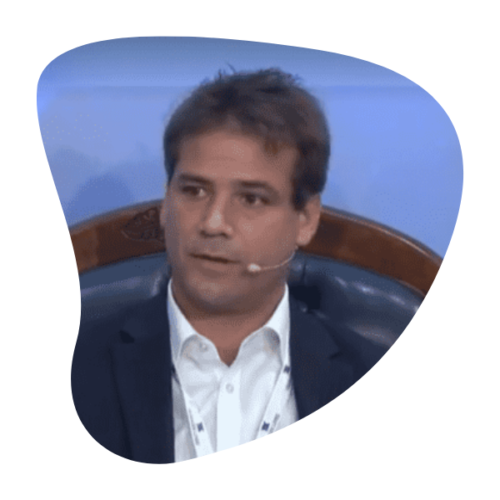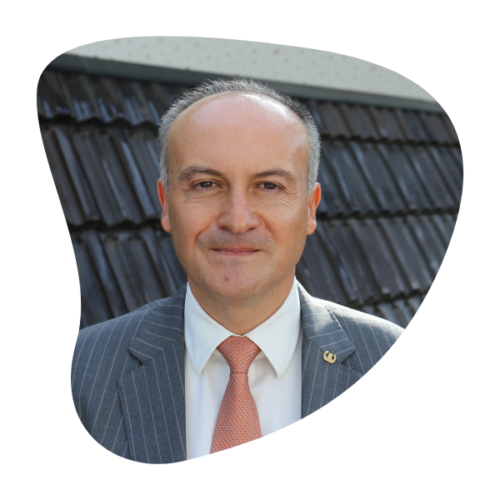 Prof. George Theocharidis
Professor of Maritime Law & Policy at the World Maritime University. Member of the Piraeus Law Bar and a qualified advocate before Areios Pagos (Supreme Court) with litigation practice. Full member of the Hellenic Maritime Law Association since 2000, Supporting Member of the London Maritime Association of Arbitrators (LMAA) since 2004 and Member of the IMO Roaster of Experts. He is also Member of the Working Group of the Legal Committee of IMO pertaining to "Measures to Prevent Unlawful Practices Associated with Fraudulent Registration and Fraudulent Registries of Ships" and Joint Rapporteur of the International Working Group of the Comité Maritime International (CMI) on "Liability for the Wrongful Arrest of Ships".
Author of books and articles in various fields of law (e.g. Ship Security Rights, Carriage of Goods by Sea, Law of the Sea, Marine Insurance, Conflict of Laws), invited lecturer at Universities and speaker in international conferences. His published research work in international referred periodicals has received numerous citations from courts and legal theory (Heidelberg Report).
He is holder of an LL.M. degree from the University of Cambridge (UK) and a Ph.D. from Aristotle University (Greece).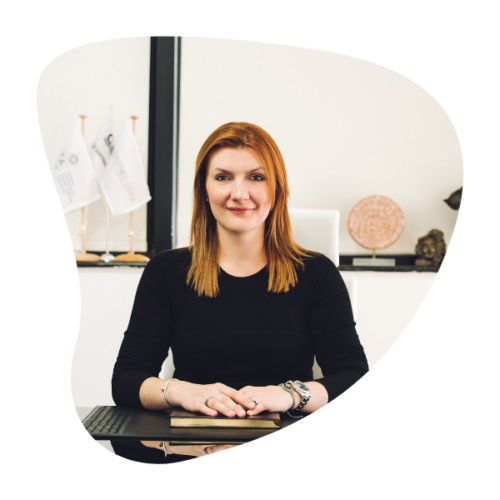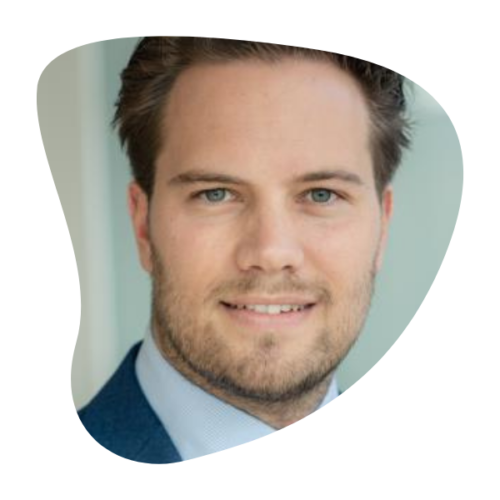 Thijs Timmerman
Thijs is an experienced Director at KPMG Cyber with a strong international track record. He is responsible for the delivery of information security projects in the areas of Security Strategy and Maturity Services, Information Risk Management and Measurement, (Chief) Information Security Officer Services, IT Governance, Risk and Compliance and Operational Technology Risk.
He has deep expertise in Information Security for the Maritime sector and has worked for maritime organisations from both The Netherlands and Norway. Thijs assists such organizations with defining their Information Security Strategy, achieving IMO Compliance on Cyber Risk Management, implementing Security Monitoring and improving their Cyber Maturity. In addition, Thijs advised in the establishment of the national sector-wide maritime Cyber Resilience Centre for Norway.
Thijs completed an MSc in Industrial and Applied Mathematics at Eindhoven University of Technology, an Executive Masters in IT Auditing and an Executive MBA, giving him a strong academic foundation in both technical and business domains.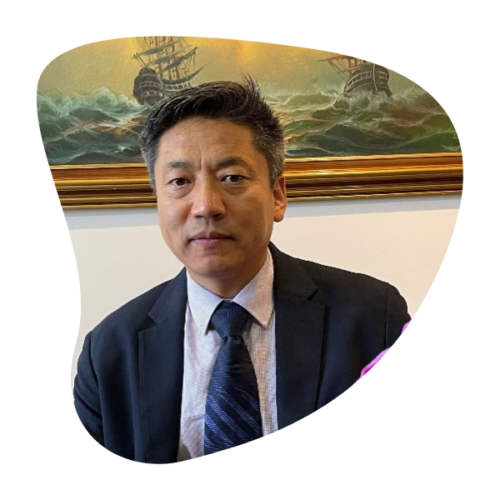 Sept 2021 - NOW
General Manager
CCS ATHENS SA
OCTOBER 2010 – AUGUST 2021
Vice General Manager
CCS DALIAN BRANCH
JUNE 2006 – SEPT 2010
Director Of Marine Product Survey Dept.
CCS DALIAN BRANCH
JANUARY 2002 – MAY 2006
Manager Of Survey Dept.
CCS HANBURG BRANCH
JANUARY 2001 – DECEMBER 2001
Surveyor
CCS HQ CLASS DEPT
SEPTEMBER 1996 – DECEMBER 2000
Surveyor
CCS SOUTH KOREA IN SHIPYARD
DECEMBER 1990 – OCTOBER 1996
Surveyor
CCS DALIAN BRACH
EDUCATION
SEPTEMBER 1986 – DECEMBER 1990
BACHELOR Marine Engineering
DALIAN MARITIME UNIVERSITY