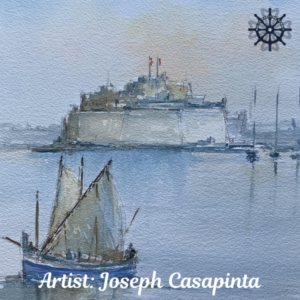 The largest part of the maritime workforce is made up of seafarers. The men and women who spend long weeks, months, and sometimes years, away from their families and homes, are an essential part of the globe's supply chain. Particularly during the global pandemic, many seafarers were denied travel, access to vaccines, shore leave, and much more.
That is why the Malta Maritime Summit's philanthropic organization of choice has always been the Apostleship of the Sea, Malta, which provides spiritual and material support to seafarers on board ships in port and offshore.
This year's very talented artists Nikki Diacono and Joseph Casapinta have some truly beautiful work specially prepared for this occasion, each with a unique interpretation of Malta's captivating coast.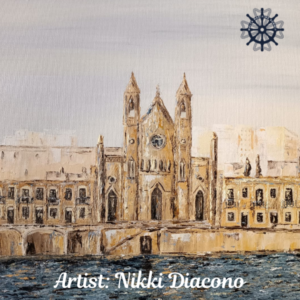 The exhibition will be held in the gallery of the Malta Marriot Hotel & Spa, where the conference is being held, making it easily accessible to all attendees and a wonderful opportunity to contribute to this admirable cause.
The Apostleship of the Sea is led by Port chaplain, Rev. Fr. Joe Borg, AOS. The organization was given Ta' Liesse church Valletta in 1961 and opened a Seafarer's Centre in Valletta in 2016.
More details about purchasing the art can be obtained before the Summit begins by contacting the artists directly, whilst more information about access to the general public will be provided shortly. You can read more about the artists here: Nikki Diacono and Joseph Casapinta