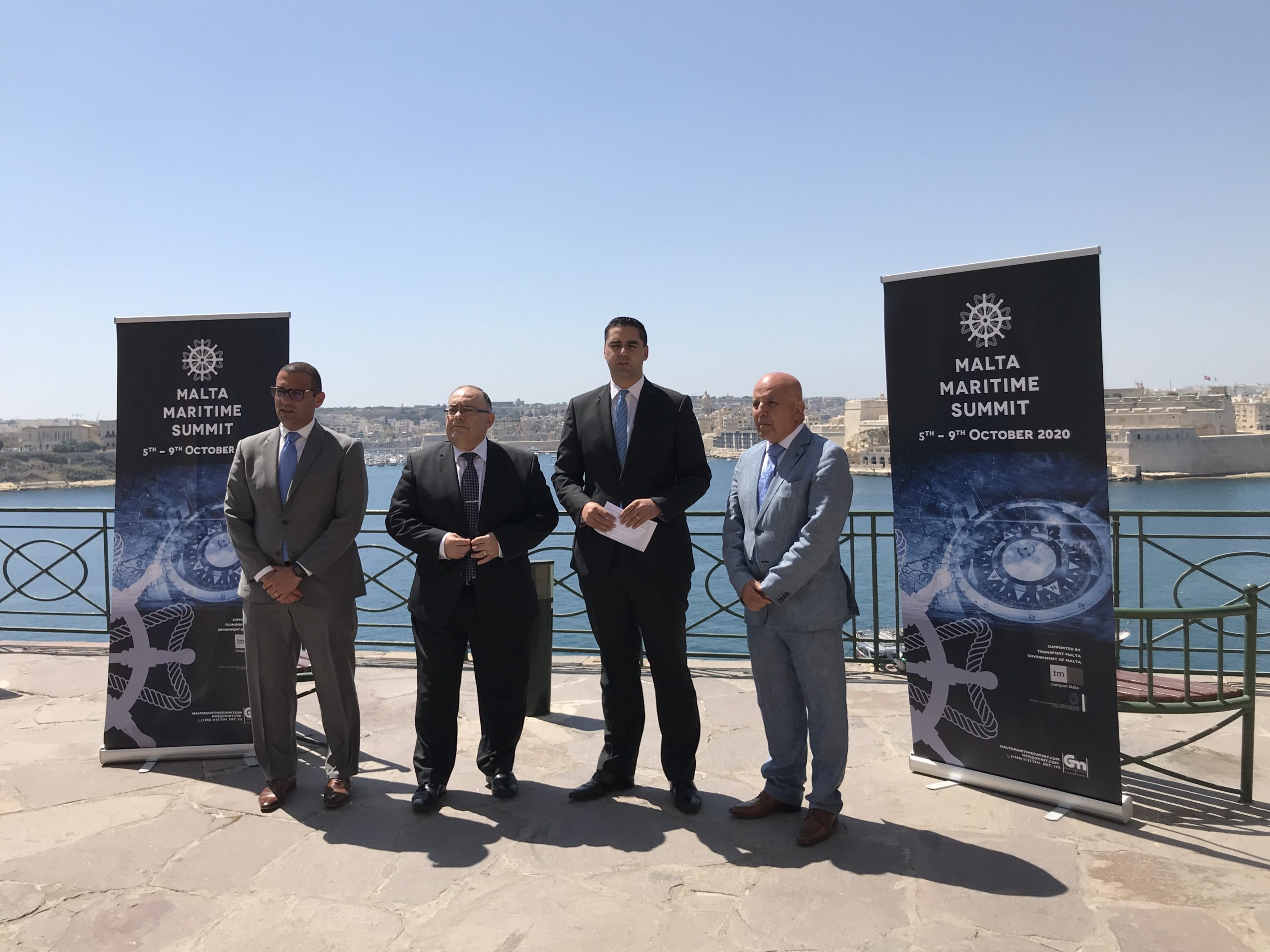 Minister for Transport, Infrastructure and Capital Projects Ian Borg launched the theme for the Malta Maritime Summit, which will be organised in Malta for the third time in October 2020, after two successful editions in 2016 and 2018, a summit which will have the theme 'The Voice of the Industry'. Last year, more than 300 participants from 21 different countries attended this summit.
"An appropriate theme as ahead of us we have a forum that presents an excellent opportunity to continue discussing opportunities and challenges with the industry. The success we are experiencing today in the maritime sector is thanks to continuous dialogue and collaborative work between the Government and the industry. We are speaking about an industry that contributes 12% of the Gross Domestic Product, which creates 23,000 jobs," said Minister Ian Borg.
He also reminded those present of the investment which this industry is drawing to our country and which makes space for the creation of several ancillary services and added that this is why it is even more important to continue collaborating and discussing.
"Today Malta has great potential to become a centre of maritime excellence in the Mediterranean. Our Country is blessed with natural ports and a strong maritime tradition, and this together with our work with the industry has resulted in a lot of success. Last year, the Maltese Register registered more than 6% growth and we have more than 82 million gross tonnes under our flag, which is renowned for excellent service. After all we also had great success in the superyachts niche, with 90% growth over five years ago. Government will continue investing in ports, marinas, appropriate high-quality infrastructure, and we will continue working hand in hand with the industry," concluded Minister Borg while thanking the organisers for working hard together with Transport Malta towards the success of the Malta Maritime Summit.
From his end, organiser Mr John Gauci-Maistre said, "Now a fixture in the international maritime calendar, the Malta maritime week comprises a summit and three conferences once again convening the most influential maritime stakeholders and specialists from all over the world. They will be airing and sharing their views on the most pressing concerns particularly policies, energy, sustainability, finance and yachting demands currently faced by the shipping industry at a time of notable geopolitical shifts and technological advances. Having posited itself as 'The Voice of the Industry', the forthcoming debates continue to enhance Malta's reputation as a key maritime nation."
Malta Maritime Summit 2020 launched – The Voice of the Industry